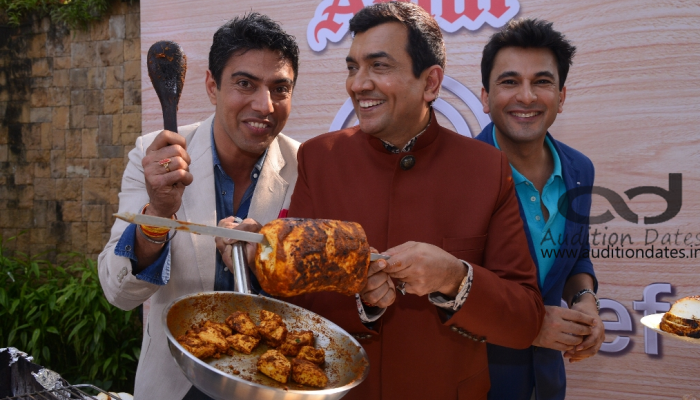 After completing a trip at Kerala, the team of "MasterChef India", a cooking based reality show has now begun shooting at Dubai for a couple of its episodes for the fourth season. Popular destinations like Dubai Creek and Atlantis have been chosen where the team will shoot till March 8.
"We plan to introduce the flavours of Middle East and their local delicacies through the show. We have a conception that people in Dubai are hardcore meat eaters, but they have a very rich vegetarian cuisine too," shared celebrity chef Vikas Khanna while speaking to IANS.
Apart from the two locations, the show will be shot at 12 different locations in the next four days.
With Dubai being a popular food destination, Mr Khanna said, "We plan to explore a major Indian destination from the food point of view. Dubai is like a melting pot like India right now. Dubai has become very international centric, while retaining the essence of Middle East. I have just opened a restaurant in Middle East and the diversity of food is very large.