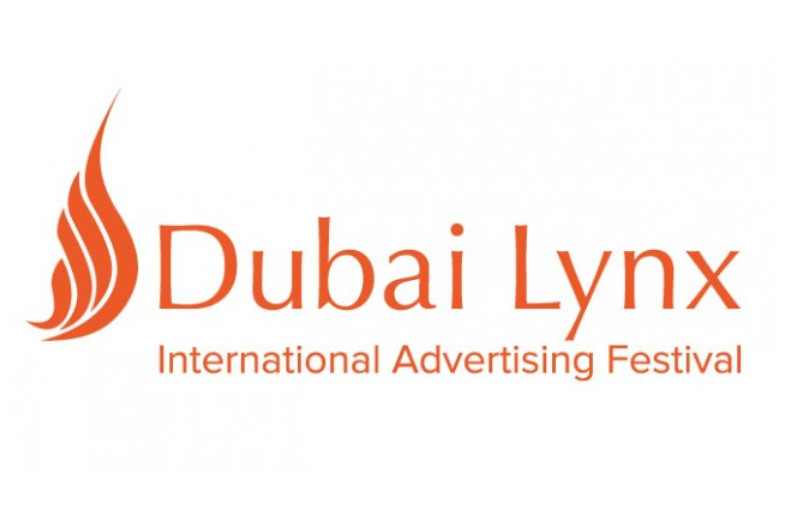 Dubai Lynx has named the nine global leaders that will guide the juries across 18 categories at this year's festival, acting as figureheads for excellence in creative communications across the Middle East & North Africa (MENA) region. This year, female leaders represent over half of the line-up, continuing the Festival's commitment to promoting gender equality.
"Dubai Lynx is a reflection of the creative industry here in the Middle East and each year the winning work demonstrates fantastic creativity that impacts brands and customers. Our Jury Presidents lead the juries in identifying the best creative work from the region and their role is hugely important in recognizing the future direction of creativity. We're delighted to welcome this immensely talented mix of leaders to Dubai Lynx 2019," said Philip Thomas, Chairman of Cannes Lions and Dubai Lynx.
The Dubai Lynx 2019 Jury Presidents include:
Adrian Botan, President, Creative Council, Europe and Global Executive Creative Director, McCann Worldgroup, Global is the Jury President for Film, Print & Publishing, Radio & Audio, Direct and Integrated Lynx. With a remit of Central and Eastern Europe, Mr Botan brings together a mix of languages, cultures and experiences across the McCann offices and, with a challenger outlook, has led his teams to success at Cannes Lions and many other international awards over the past number of years.
The Brand Experience & Activation, Digital, Mobile and Outdoor Jury President is Bruno Bertelli, Global Chief Creative Officer, Publicis Worldwide, Global. As one of Italy's most awarded creatives, Mr Bertelli has a wealth of experience and has served as a Jury President for the Outdoor Lions at Cannes Lions.
Amanda Fève, Partner, Chief Strategy Officer, Anomaly Amsterdam, The Netherlands will chair the Creative Effectiveness Jury. Ms Fève has led strategic thinking and creative campaigns for some of the world's biggest brands, winning international awards including IPA Effectiveness Awards, APG Strategy Awards and Cannes Lions.
The Design and Print & Outdoor Craft Jury President is Paul Cardwell, Creative Partner, Superunion, UK. For over 20 years, Mr Cardwell has produced award-winning work and led teams in the UK, USA, Europe, Russia and the Middle East, winning international accolades including BAFTAs and Cannes Lions among others.
The Entertainment Jury President is Alexandra Ouzilleau, Global Head of Entertainment Partnerships, Havas Group, Global. With a background in the entertainment industry Ms Ouzilleau has 15 years of experience connecting brands with engaging content. She has served on Entertainment juries at Eurobest and Cannes and her work has won awards at international creative festivals.
Karen Bryson, Executive Producer, FINCH, Australia is Film Craft Jury President. With a recent Oscar nomination at the 90th Academy Awards for the short film 'The Eleven O' Clock', Ms Bryson' work has been recognized at film festivals and major creative festivals around the world. In 2018, she presided over the Spikes Asia Film Craft Jury, she is Co-Chair of the Australian Commercial Producers Council and is an active member of a range of film, TV and production associations.
The Glass and PR Jury will be chaired by Candace Kuss, Director of Social Media, Hill+Knowlton Strategies, UK. Ms Kuss has been at the forefront of the digital communications evolution for almost 20 years and in 2016 was included in the Innovator 25 by the Holmes Report. In 2018 she was a member of the Cannes Lions PR Jury and is a frequent speaker and judge for international creative awards.
R. John Fidelino, Global Executive Creative Director, InterbrandHealth, Global is the Healthcare Jury President. Mr Fidelino has been leading healthcare creative at Interbrand for 23 years and in that time has helped shape contemporary pharmaceutical marketing through nomenclature strategies. He recently served as the 2018 Cannes Lions Health & Wellness Jury President and has worked on helping define the parameters on how to evaluate great work in healthcare communications.
Veriça Djurdjevic, Chief Executive Officer, PHD, UK is the Media Jury President. Throughout her 20 year career, Ms Djurdjevic has been responsible for leading and growing high-profile clients across a wide spectrum of categories and businesses. She has led teams in award-winning success at major international awards and is a member of the Media Futures Group within the IPA.
The Jury Presidents will convene, with their jury members at Dubai Lynx from March 10-12, 2019 and the winners will be announced at an exclusive awards ceremony at the Madinat Jumeirah on March 13, 2019.