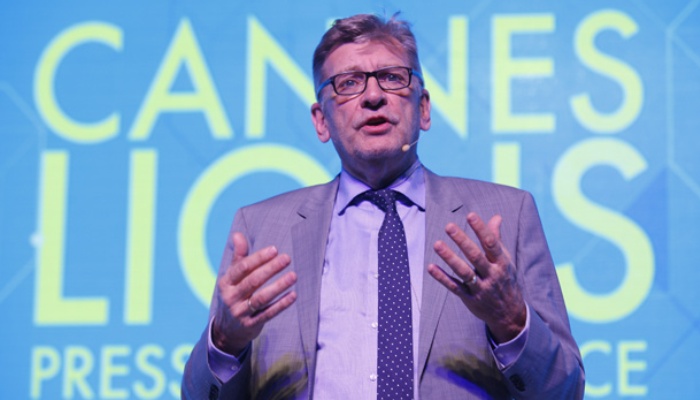 The Dubai Lynx Advertising Festival is a good platform to reiterate that the Middle East and North Africa (MENA) region is evolving to speak in its own creative language, one that may have seen western influence once but today is becoming global in mindset and  local in presentation. Dubai Lynx is amongst six festivals organized by Lions Festival. In addition to recognizing the region's best, Dubai Lynx creates opportunities for younger talent. One of the Festival highlights this year is the addition of an Arabic stream, alongside Arabic speakers, an endeavor that many creative professionals will look out for.
With the three-day event scheduled to kick off on March 8, 2015, The Arabian Marketer caught up with the Chairman of Lions Festivals, Terry Savage, to understand what drives the awards culture in this industry, and most importantly how does it nurture creativity. Excerpts:
1. As organizers of Dubai Lynx, you have a first-hand perspective on some of the subjects that are shaping up the advertising industry in MENA – what are some of the trends of the region that you find the Festival focusing more on?
Today we work in a global village. Digital has made the world faster so the rate of change is on similar lines as other markets. Digital-Data-Mobile-Social content are conversations being held in rooms in New York, Beijing, London, Sydney and Dubai. Our belief is overarching, that with all of the changes and opportunities, creativity sits at the centre – no matter what the platform. If it is creative, that is when you are able to connect or put a message through.
2. Digital may be quite the keyword here, even though it has still not materialize in spends, but are you seeing similar calibre of digital work from MENA that you are perhaps seeing in other fast growth regions?
Digital is more than a keyword. It is the industry today. The level of work is consistent with what we would expect and it will get better. UAE has won Lions in the past in this category and the fact is that, as The Philippines showed when they won the Grand Prix for Mobile in 2013, great work can come from anywhere, at any time, including this region.
3. Unlike other regions, MENA poses challenges of political instability, very starkly distinct market traits… What is the impact that this has on the marketing and advertising business?
I am sure that it has an impact on the region. Stability translates to economy and that has a direct impact on ad spends. In fact, the region has done very well in light of the prevailing difficulties.There is world class talent in the region, which of course helps. The creative growth of the region has been massive. Just look at the growth in the Lions count. UAE had a stellar year in 2013 with 23 Lions and backed up strongly again last year. Tunisia has had a sensational two years and Lebanon has started winning Lions. The region, I think, has a new confidence and quite justifiably so.
4. How has Dubai Lynx contributed to the overall growth of Cannes Lions International Festival of Creativity? 
We are seeing a lot more participation from the region. Once having been to Dubai Lynx, you want to sample Cannes Lions. And that applies from both an entries and delegates perspective. While on the one hand it helps in bringing the 'Cannes Lions' kind of experience to those who would not make to the Festival for various reasons, on the other hand, it encourages people to also experience the global platform and scale of Cannes Lions itself.