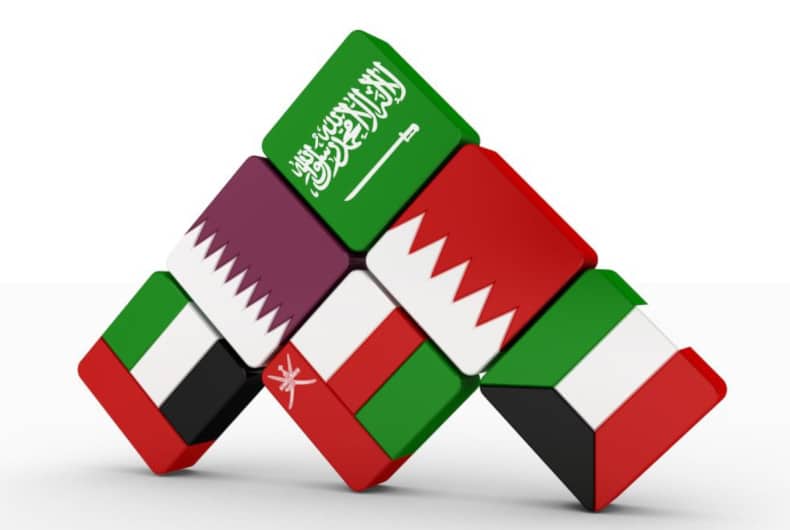 Amid muted growth expectations in global markets, economic outlook for the GCC region remains positive. The surge in oil revenues and fiscal reforms of past years will provide the necessary cushion for GCC countries to support economic growth through capital expenditure.
Kuwait Financial Centre, Markaz, reiterates this in its outlook on GCC markets for 2019. Markaz has analyzed the performance of GCC stock markets in 2018 and provides an outlook for 2019 based on a four-force framework that includes economic outlook, corporate earnings potential, valuation attraction and market liquidity, for individual countries.
Although the recovery in oil prices did not last the entirety of the year, GCC economies witnessed a sizeable increase in oil revenues. Their fiscal and external balances started to recover after three lackluster years with only Bahrain and Oman running twin deficits in 2018. With the exception of Bahrain, where there is weakness in government finances, economic factors remain largely favorable for other GCC countries.
Saudi Arabia — Neutral
2018 has been a volatile year for the Saudi stock market. The Tadawul index started 2018 on a strong note, as the largest market in the GCC region was upgraded to 'Emerging Market' status by both index providers, FTSE Russell and MSCI. However, the market soon lost ground as a sharp fall seen in oil prices coupled with the impact of political uncertainties significantly slowed down the pace of the rise in the stock market, which then had to settle with a yearly gain of 8.31 percent.
Growth in corporate earnings remained flat for the first nine months of 2018 when compared to the same period in the previous year. Media and entertainment sector led the way in earnings growth, with a rise of 38.3 percent (YoY) in Q3 2018 after the Saudi government lifted the ban on movie theatres.
The banking and telecommunications sector followed suit, registering gains of 28.9 percent and 26.6 percent, respectively. Banking sector's profitability was supported by a rise in their net interest income in the increasing interest rate environment. With the sharp fall in oil prices, many of the sectors such as retail, construction, hotels and tourism and transport sectors reported lower earnings in 2018. The weakest performing sectors were Real Estate and Utilities with falls of 30.1 percent and 24.9 percent respectively.
Saudi Arabia plans to increase state spending by 7 percent next year in an effort to support economic growth that has been hurt by low oil prices. The markup in spending would delay the Saudi Government's plan to eliminate its state budget deficit by the year 2023.
UAE — Positive
UAE remained the major destination of foreign direct investment (FDI) inflows at about USD 11 billion in 2017, accounting for 22 percent of total FDI to the Middle East and North Africa region. Dubai's foreign direct investment flows soared 26 percent in the first half of 2018 to USD 4.84 billion compared to the same time period in 2017 as announced by the Dubai Investment Development Agency. The investment law, which seeks to allow more than 49 percent ownership to foreign investors in some specific business sectors, is in effect which could further boost the FDI flow into the country.
The Dubai financial market however saw a YTD loss of 24.93 percent. All the sectors registered a negative performance with Consumer Staples and Investment and Financial Services being the worst of the lot with substantial losses of 62 percent and 44 percent respectively.
Real Estate and Construction sector, which commands the highest weightage in the DFM General Index has seen a drop of 39 percent in 2018. The Abu Dhabi Securities Exchange on the other hand was the second-best performer in the GCC market with a yearly gain of 11.75 percent, buoyed by healthy quarterly results of listed companies and stronger investor sentiment boosted by government-led stimulus measures. The Banking index, which accounts for 60 percent of the overall index composition, saw a rise of 27 percent for the year 2018.
For the nine months of 2018, UAE corporate earnings were up by 13.3 percent compared to the same period last year. According to the latest IMF estimates, UAE's GDP growth is expected to be 3.7 percent higher in 2019. Given large fiscal buffers, ample spare capacity, and rising investment needs for Expo 2020, the government has appropriately switched to providing stimulus to the economy. The introduction of VAT in 2018 has been a historic milestone and is expected to substantially strengthen and diversify government revenues in the coming years.
Kuwait — Positive
Kuwait continued to be a positive performer on the back of strong economic reforms and banking performance. Earlier in 2018, Boursa Kuwait assumed responsibility for the management of all Kuwait Stock Exchange's activities. The market has been subsequently divided into three segments designed to incentivize companies to improve liquidity and transparency.
Kuwait was upgraded to emerging market status by FTSE Russell's index in September 2017. Investors are now waiting for the Annual Market Classification Review by global index provider MSCI, as it will consider reclassifying Kuwait from Frontier Market to Emerging Market status in 2019. The index inclusion is expected to create a fund inflow of close to USD 3-6 billion into the stock market, creating positive sentiment for the country.
Corporate earnings have seen a growth of 8.5% in Q3 of 2018 when compared to the same period last year. The Banking index, which accounts for nearly 50% of the overall index composition, saw a growth of over 10% in 2018.
In terms of valuation, Kuwait is trading at a Price-to-Earnings (P/E) ratio of 16 which is the highest in the entire GCC region. The economy of Kuwait is expected to grow by 4.06 percent in 2019 according to the International Monetary Fund's World Economic Outlook.