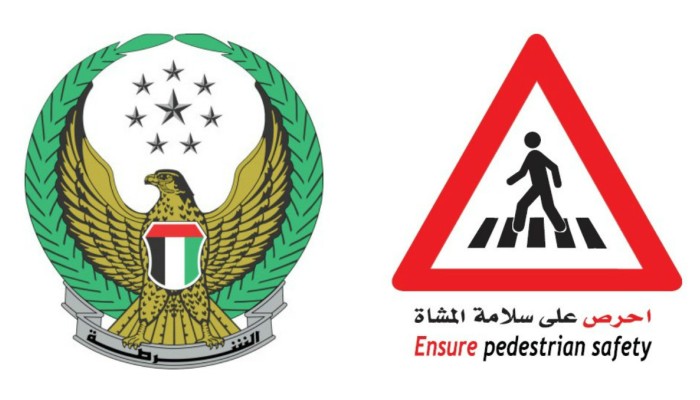 The Ministry of Interior, represented by the Traffic Coordination Directorate General, has launched its first unified traffic awareness campaign for the year 2015. The campaign, that kicked off on January 1, 2015 under the slogan 'Ensuring Pedestrians' Safety', will continue for the first quarter of 2015.
The campaign aims at boosting awareness among community members and road users, especially drivers, about the need to adhere to traffic rules and regulations and give priority to pedestrians who use the designated zebra crossings, in order to maintain their safety and the safety of others.
Director General of Traffic Coordination Department, Ministry of Interior Brigadier Ghaith Hassan Al Zaabi, said, "The campaign embodies the Ministry of Interior's strategy to achieve the highest levels of traffic safety for all. It also falls within the traffic sector's strategic plan, to promote road safety and curtail traffic and run-over incidents."
The campaign also aims at giving priority to pedestrians crossing, especially at zones where students enter and exit buses in front of schools. The campaign's slogan 'Ensuring Pedestrians' Safety' will be posted and published online via various social media websites and platforms.
"Campaign-related posters, brochures, and leaflets will be distributed in public areas such as shopping centers, gas stations and other vital areas frequented by the public. Media discussion sessions will also be organized, and will host a number of officials to communicate with the public about the campaign, and the values and culture of traffic," Mr Hassan Al Zaabi added.