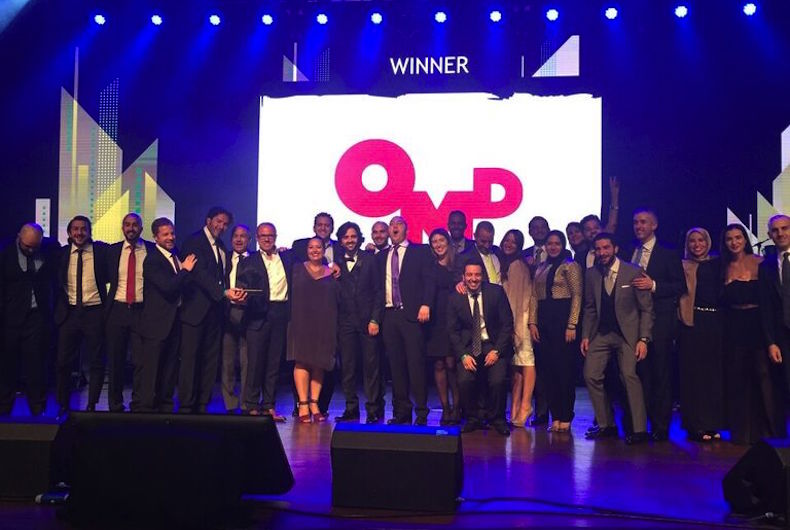 OMD, part of the Omnicom Media Group, was named the 'Agency Network of the Year' at MENA's second edition of Festival of Media (FoM MENA). The network collected a record number of 11 trophies – comprising 3 Gold, 2 Silver and 6 Bronze – making it the most awarded media network at this year's event.
The winning campaigns included OMD's work for 7UP, Cheetos, Chipsy, Lay's, Visa and Misr El Kheir Development Foundation. The marketing performance company totally dominated the Best Launch Campaign category where it took gold, silver and bronze with three different entries. OMD Egypt's launch campaign for PepsiCo's Sting, recipient of the Grand Prix and a Gold trophy at last year's Effie MENA Awards, received the gold in the FoM MENA's Effectiveness Award category.
"These accolades are a testament to all the hard work that our teams put into their clients' campaigns, highlighting their commitment and dedication to both excellence and innovation," commented Elie Khouri, CEO, Omnicom Media Group MENA, the holding company of OMD MENA. "Therefore, a huge congratulations goes to OMD UAE and OMD Egypt for these superb wins and for always striving to exceed our clients' expectations."
This award ceremony concluded the Festival, recently held in Dubai, which also included a conference. During a session on content, Rami Salame, Director of Creative Strategies, OMD shared key lessons for brands in the creation of their content strategies.