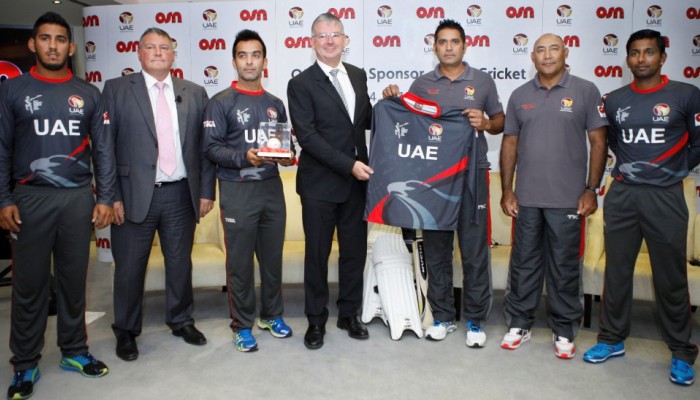 Underlining its commitment to promote cricket in the Middle East, OSN, the region's pay-TV network, has further extended its partnership with Emirates Cricket Board as the Official Sponsor of the UAE National Cricket Teams for 2015.
The sponsorship deal signed with the Emirates Cricket Board last year, will see support to the UAE Men's National Cricket Team, UAE Women's National Cricket Team, UAE Under 19 Men's Cricket Team and UAE Under 16 Men's Cricket Team.
Under the agreement, OSN will get the right to telecast live coverage of the upcoming ICC Cricket World Cup 2015 being held in New Zealand and Australia.
"The extended partnership to the UAE National Cricket Teams underlines our commitment to nurturing and promoting national cricketing talent. As the definitive home of cricket, OSN is not only focused on bringing high quality telecast of all leading international matches but also in creating a tangible platform to celebrate the next generation of talent in the UAE and the region. The UAE National Cricket Teams are marking their steady advancement in the international circuit and OSN will bring all the action live and in true high definition to the home audience," said David Butorac, CEO of OSN.
"We are proud of our teams with the members giving their heart and soul to the game. The support of OSN comes as a strong motivation for the team as they know their performance reaches their fans and friends in the UAE through a seamless live telecast. The support from the region is their inspiration to deliver their best," added David East, CEO of Emirates Cricket Board.
OSN will capture all the action of the UAE Men's National Team which will leave for New Zealand on January 29. The coverage will include practice matches through to the ICC Cricket World Cup games. OSN will gets it brand exposure with the company logo appearing on all playing and training gear.