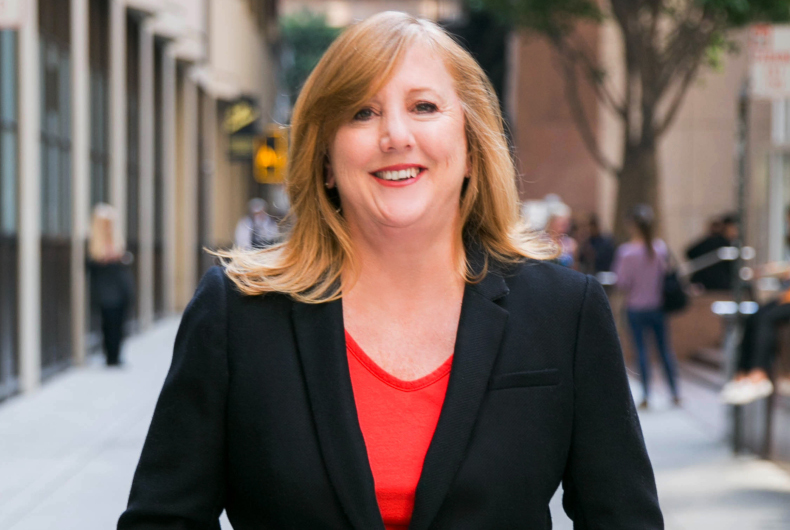 For more than a decade, Hotwire has been partnering and working with affiliates globally to help bring support to companies at a local level. In the Middle East region, it counts Active DMC among its partners. Hotwire's CEO, Barbara Bates, gives her perspective on how this partner program works, its role in in today's market, and how it assists Hotwire and its partner companies. Excerpts:
When you're speaking to your clients or potential clients, how do you typically describe who Hotwire is and what makes you unique?
We are a global communications firm that works with brands of all sizes to help them better connect and engage with the audiences that matter. We do this by unlocking the value of their innovation. A combination of several things makes us unique. There is something magical about a midsize global agency that can provide depth and breadth of services clients are looking for in a more personal, agile and cost-effective way.
Our heritage in tech. Our deep experience and connections to the technology and innovation ecosystem makes us uniquely qualified to advise many of the world's most disruptive businesses. Our people and culture mantra is 'built around you'. We firmly believe in hiring, developing and retaining great talent is the best thing we can do for our clients.
Finally, our willingness to challenge status quo. We are constantly bringing new ideas to every part of our business, whether it's the services we offer, the skill sets we hire or the programs we offer our employees.
How does the partner and affiliate program work?
We have four exclusive partners — Political Intelligence in London (Public Affairs), Yellow Communications in Amsterdam, ViaNews in Brazil and Active DMC in the UAE. We then have affiliates in Canada, Norway, Sweden, Finland, Denmark, Turkey, Russia, South Africa, India, Japan, China and Singapore.
Partners commit to being exclusive to Hotwire and invest in carrying the Hotwire logo as a sub-brand, whereas affiliates are agencies we work with who might have other global partners in addition to us. We consider partners to be surrogate offices and they receive a high level of interaction from across the Hotwire community as a result. Partners get access to more sales and marketing resources, business consultancy, people and culture policies and processes and more. However, in all cases we work closely with them to ensure the client experience is seamless between Hotwire offices and local affiliates.
Clients work with the local offices in each region to ensure they are getting the PR support they need specific to their area, but that office is part of a broader network of agencies globally, working together to achieve wider-ranging goals and success.
How long has the network been in place?
The network has evolved over the past 15 years. Many of the relationships we have with partners and affiliates have been in place for that period while others have evolved through personal relationships and client recommendations.
How do you qualify partners and affiliates?
Partners are very strictly qualified because they carry the Hotwire brand. In all cases, they are firms we have deep relationships with. Our non-exclusive affiliates follow a very similar model.
Other than the US, Hotwire has built its network from the ground up, so every office was built with the same DNA. It's important that our partner network reflects the same values. When we hence select a partner, we look at synergies with the rest of the network. Having local representation is important. However, the agency also offers a seamless, global experience.
Many organizations are only familiar with large global agencies of record and may not understand how an organization like Hotwire can help them regionally. How is this accomplished?
Many companies have had the experience where a large, global agency of record has been selected for reasons such as efficiencies, consistency and coordination. While that helps from a macrolevel, it rarely appeases the local regions because they want to work with the best possible team in their region. In this scenario, someone is always unhappy. Either the global team has to manage too many agencies with inconsistencies and expenses, or the local teams are unhappy because they are forced to work with a team they don't think is the best in their region. We bridge that gap.
A lot of the success we've had has been going in and working with one or two regions, who are very happy with the work, and they start spreading out and trying us in other regions and see great consistency and quality of work, and it feels like a one-brand experience. That's where we are seeing a lot of success because we put equal weight on the local regions and the global decision makers.
How do agencies and local teams work together to provide true 'global' support? Can you share with us how this works and your experience here?
One of the best examples is the work with do with Eaton, a USD 20 billion dollar global industrial company. We work with them in more than 20 countries, so half of that business is done through affiliates or partners. The global hub is run from London and each region — whether they are a Hotwire office or a partner — has access to the entire network, materials, tools, sharing of resources, and more.
We practice what we preach about the role of technology in how we innovate in our own business. Not only do we use tools to automate parts of work, but we rely heavily on collaboration technology to facilitate a 'one-team' borderless brand experience.
Looking ahead five years, how do you see global PR and the role of the agency changing, if at all? How is Hotwire, along with its partners and affiliates, positioned to support these changes?
There will continue to be more of a demand for support across regions. China in particular will continue to grow in importance, for example, which is why we're looking to expand our presence there. Ultimately, networks that can break down the silos you see in typical multination behemoths will drive a new excellence of standard and raise expectations for clients.