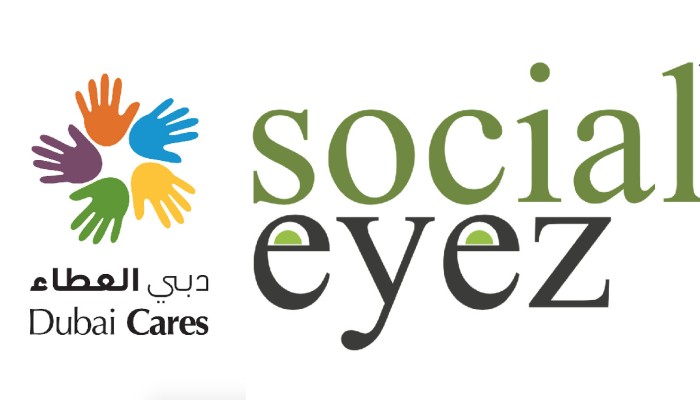 As part of its CSR initiative, SocialEyez, a UAE creative agency, has renewed its contract with Dubai Cares for pro-bono Social Media services.
Earlier in 2013, SocialEyez engaged its followers on Twitter, asking them to select a charity that the agency should approach for this partnership. On public voting, Dubai Cares was nominated. Under the renewed agreement, SocialEyez supports Dubai Cares in managing and growing its presence across social media platforms.
"It's time that our success as an agency transcends into something socially consequential. There's a term we use in our pitches a lot – 'Social Awareness' and it means we're acquainting audiences on behalf of a brand. When it comes to Dubai Cares, this term has more depth and much to offer. We're not just reiterating the organization's cause; we're bringing together a community, driving more consciousness and overall becoming a backbone to their goals. And that has given SocialEyez a profound purpose to work with," commented Fadl Al Tarzi, CEO, SocialEyez.
Dubai Cares is a UAE-based philanthropic organization launched in September 2007 by His Highness Sheikh Mohammed Bin Rashid Al Maktoum, Vice President and Prime Minister of the UAE and Ruler of Dubai, to improve children's access to quality primary education in developing countries.
Tariq Al Gurg, Chief Executive Officer of Dubai Cares elaborated on the contribution of SocialEyez to the organisation's goals.
"Community engagement is critical to our work and SocialEyez has contributed in building our presence in the realm of social media to raise awareness about our programs and initiatives. Every child has the right to quality primary education and through social media we are able to reach out to increasingly large numbers of supporters across the world, encouraging them to join in and support the movement towards universal primary education," added Mr Al Gurg.