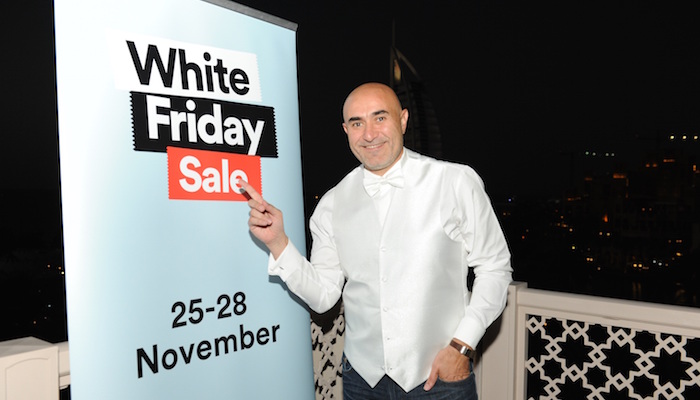 Souq.com, an online retailer in the Middle East is holding"White Friday" from 25 to 28 November across the UAE, KSA, Kuwait and Egypt. The company claims that it will double its last year's sales records, estimating over 12 million visitors. Last year, Souq.com reported the Middle East's sale with over 285,000 items being sold.
With m-commerce forming a key aspect of the retailer's growth strategy, Souq.com is offering its mobile app users sneak peek access to deals ahead of White Friday across its broad range of products and leading brands.
"During the year we added thousands of brands and partners across all categories – to launch 10,000 deals, a huge boost from the two thousand we had last year. As the largest e-commerce platform in the region we are committed to passing on the benefits to our customers and making the shopping extravaganza a fun and ultimate experience, so we are delighted to introduce "ultimate" deals for every type of customer, people who look for the ultimate in different things: the latest technology, the thinnest device, the slimmest, the biggest, the brightest, the latest Trends and of course the worlds cheapest", commented Ronaldo Mouchawar, CEO & Co-Founder, souq.com.
With more and more people shopping online, e-commerce sales are poised to hit record numbers in 2015, growing 11 percent over last year to reach USD83 billion in sales globally. According to Adobe's 2015 holiday sales forecast, announced recently, Black Friday is predicted to reach USD1.7 billion online.