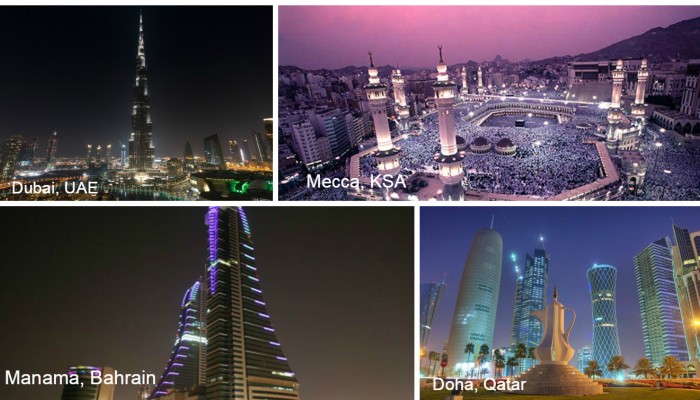 If the statistics of Euromonitor International is anything to go by, then looks like countries like KSA, Dubai, Qatar and Bahrain are the shining stars of the GCC countries. Market Research company, Euromonitor International released a new ranking of the top 100 city destinations in terms of international tourist arrivals for 2013.
The GCC counties are well represented by four countries – Bahrain, Qatar, Saudi Arabia and the United Arab Emirates, all having cities in the top 100. The latter is home to Dubai, the region's star 'T weet City' for arrivals with a total of 10.5 million visitors.
Over the recent years, the UAE government has promoted the country as a safe family tourism destination, which has benefitted Dubai along with neighbouring emirates Abu Dhabi and Sharjah. These two cities also feature in the top 100. These cities have beaten arrivals record of destinations like Egypt majorly due to the recent instability.
Saudi Arabia features three cities in the top 100: Mecca, East Province and Riyadh. 2013 was a strong year for inbound tourists visiting Mecca for religious pilgrimage, with arrivals reaching 7.5 million due to massive expansions at the holy mosques as well as a growing number of hotels.
With Qatar's substantial oil and gas industry, its city Doha was the Middle Eastern city showing the best growth in 2013, reaching 3.8 million arrivals, up by 21.2%. However, leisure tourism is growing slowly with the country focusing largely on cultural and sporting attractions to entice visitors.