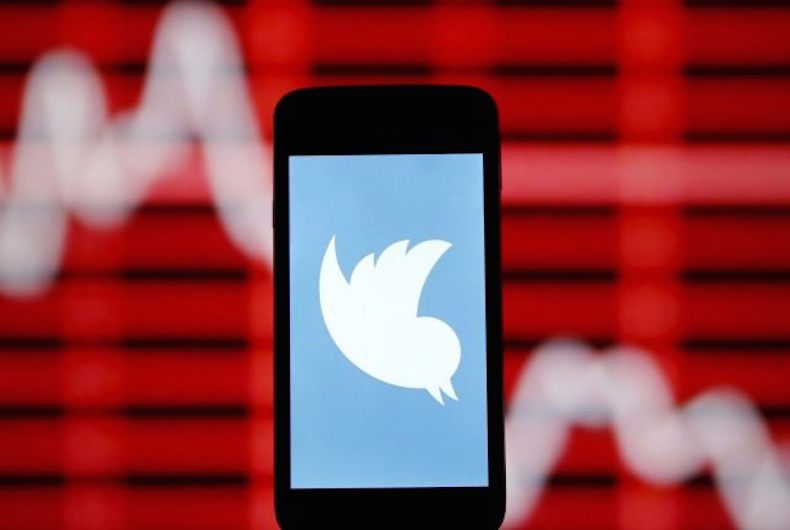 The chaotic world of Twitter shows no signs of getting less chaotic, illustrated by a struggling share price and a seemingly total lack of interest from potential buyers.
Jack Dorsey's highly publicized return to the helm of a company he co-founded has failed to attract potential suitors including Disney, Google-owned Alphabet, Salesforce and Microsoft. Meanwhile, Facebook has apparently backed away, so it seems that Dorsey will have to look further afield for another buyer of a stagnating social media company that's still failing to attract advertisers. The latest to show interest is Japanese firm Softbank.
It's an extraordinary situation for a platform that offers so much regarding a clear consumer need – instant updates on live events, while enabling us all to give our viewpoints on issues as they happen (or indeed on any issue that interests us).
Twitter is surely the leading platform that allows us to quickly find out what's happening in the world around us. Jack Dorsey was recently quoted (in an excellent Vanity Fair article) as saying that he "wanted people to wake up every day and the first thing they check is Twitter in order to see what's happening in the world. It's a metaphor for checking the weather – Twitter has similar potential." He went on to describe the brand offering as "live news, entertainment, sport and chat". Which prompted Vanity Fair to raise the existential question of what Twitter actually is – a media company, a social network, a messaging platform – or maybe all of the above?
The problems, at the very least, are two-fold. The first is that Twitter simply stopped being 'cool' quite a while ago. And that's a really difficult one to fix, when your target market knows exactly what you're trying to do. Cool by very definition has to be, or at least appear, effortless. The second problem is an age-old one impacting vast amounts of brands, but rarely one that has such a high profile: lack of clarity. And the results of that lack of clarity are starkly illustrated by their problems attracting new users and building revenues.
This issue 'clarity' is an unforgivable one for brands to have, and it's simply extraordinary that Twitter still seems unable to communicate its positioning with crystal-clear clarity, while doing so with consistency and acting in a manner that shows leadership in its sector. You have to ask: what have their agencies been up to all these years, when, on its 10th anniversary, so few consumers seem able to swiftly articulate what Twitter is actually for. In fact, when you consider from a marketing and communication perspective, the platform seems perfectly constructed for brands seeking to connect with Millennials. Millennials are conveniently the largest generation in history, and incredibly heavy users of digital content and social media.
We all know that marketers have to engage with consumers via the right content and leverage platforms that help forge meaningful brand relationships. And here is that platform, albeit one that appears to have lost legions of younger users to the likes of Snapchat and Instagram, both of which outperform Twitter.
Millennials, we are constantly told 'want dialogue' where brands listen to what they have to say rather than just pushing their messages without taking into account what these young consumers think, feel and want. And what they want, as discussed for instance, at this year's Youth Marketing Strategy events in NYC and London, is relevant content that's interesting and offers them something of value. Crucially, they also want to feel they're communicating with a person, not a corporate entity, so it's important for brands to 'humanize'. And with the incredible depth of knowledge of what users evidently appear to find interesting, via their digital dialogue, Twitter is superbly placed to enable a highly targeted 'brand humanizing' service.
For an example of the latest brand to do it well, while targeting the same audience, step forward General Motors. 'Maven' is new car-sharing service aimed at consumers who "don't own a car, and value sharing and experiences over possessions". This issue, of brands seeking to leverage the Sharing Economy, was a key subject at the trends event run by OMD MENA at its recent event in Dubai. To market Maven, GM finds local experts and connoisseurs to tell their stories, and use them as partners in their business. The intention of brands like Maven 'to connect people with places and moments that matter' naturally links with the territory that Twitter sits in from the perspective of a conversational medium that focuses around what people are doing in real time and enables them to tell their stories.
And, regarding those crucial MAU (monthly active users) numbers that every platform is judged by, it has to be said that the future might not be quite as apocalyptic as some of the industry watchers have been saying. One of the biggest online narratives in late 2016 is the ongoing spectacle (horror show might be a more apt description) of the Trump-Clinton debates. A narrative that couldn't have been more perfectly constructed for the service that Twitter provides, alongside all those other mega-cultural moments like the Olympics or Super Bowl, etc. And 'live-streaming' is the current hot topic from the point of view of reinvigorating the brand offer. The Presidential debate 'viewership' numbers on Twitter have been massive, and will surely go a long way to deliver those all-important MAUs that are the be-all and end-all for analysts looking to allocate forthcoming media spend or activity in the financial markets.
So… make no mistake, Twitter, as it stands, is an absolute bargain and if I had a few billion dollars to spare I'd be first in the queue to buy it. While I'm out on a limb here given that the Financial Times and other news media has stated that the Twitter sales process is 'virtually dead', but with Samsung needing some 'distracting' publicity, could it be that the Korean power brand grab the headlines by purchasing an American power brand, albeit one that could do with some serious fine-tuning and highly focused marketing?
If they're interested, they only have to tweet about it.