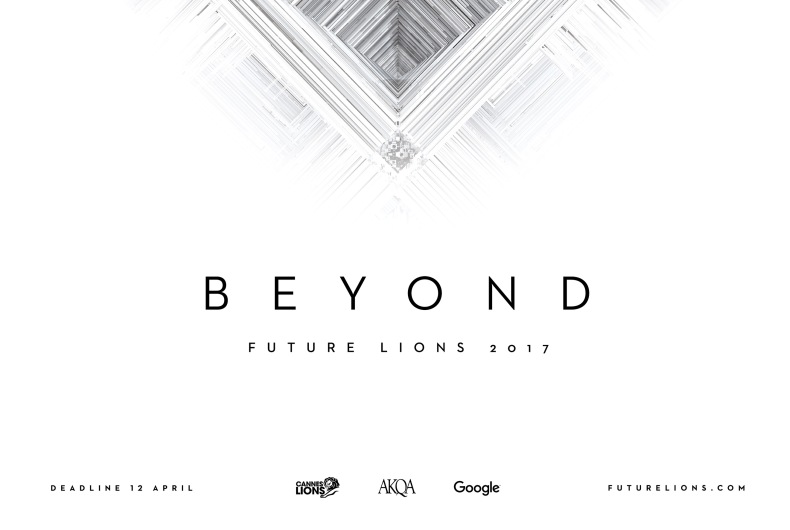 The call for entries to the official Cannes Lions International Festival of Creativity global student competition, Future Lions, has begun. This year AKQA invites those willing to look 'Beyond' what's expected to create the future.
Future Lions discovers tomorrow's most innovative talent, and over the past decade has launched the careers of over 70 of the world's best creatives. The brief: Connect audiences to an idea from a global brand in a way not possible three years ago. There are no boundaries or restrictions on which industries or media are chosen. The deadline for entries is April 12 2017.
For the fourth year in a row, Google is the official partner of the Future Lions competition.
"The future has an entrepreneurial mindset and an imagination with no boundaries. Future Lions encourages those to go beyond the realms of the impossible," said AKQA Managing Director, Sam Kelly.
The five winning ideas will be celebrated on stage at the Cannes Lions International Festival of Creativity on 21 June 2017 in the Debussy Theatre at Les Palais des Festivals. The winners will receive the prestigious Future Lions trophy, and full access to the Festival.
Alongside the individual awards, the school with the highest number of shortlisted entries will be recognized as the Future Lions School of the Year, an honor that has gone to Berghs School of Communication in Stockholm, Sweden for the last three years.