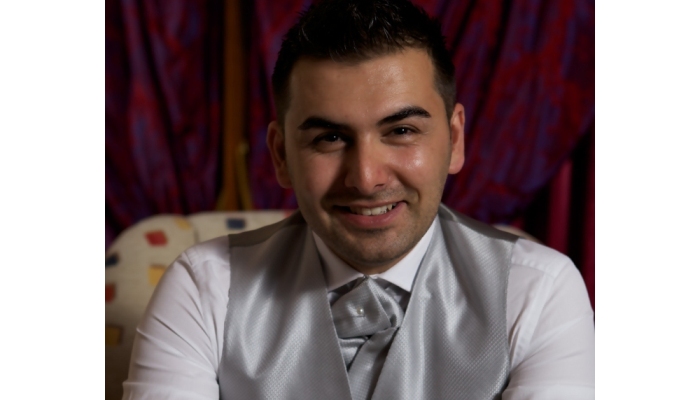 Online businesses allow for transparency, convenience, instant comparisons, cost advantages and more choices. The younger generation has already realized the advantages. The offers provided online have increased in numbers, implying more products and services to be purchased online. Successful internet companies have built brands, which are trustworthy. Those companies enjoy the fruits of online business most, as the reluctance of paying upfront reduces with the credibility and popularity of the brand. It is in this background that Sellanycar.com has firmed up its Middle East play.
According to Saygin Yalcin, CEO of SellAnyCar.com, the user-friendly and simple platform for everybody to get an online valuation for their cars, spells a steady future-ready proposition. "You can find out the value of the car within 30 seconds by just entering basic information about your car like its make, model, year and mileage. Making the process of selling a car this simple created great awareness in people and they know that a complicated and tiring thing like selling your car can now be managed simply and hassle free with SellAnyCar.com," he remarked in a conversation with AM.
The company utilized a combination of online and offline marketing channels including TV, radio, print publications, bridge banners, and the likes to connect with its audiences. "These are just some of the media helping us reach our audience," Mr Yalcin reflected, adding, "But in general, a good product and excellent customer service is the best branding. If a consumer has gone through a 100 per cent free and no-obligation process of selling his or her car, a recommendation is likely to follow. In a nutshell, we believe in word-of-mouth marketing, as the most efficient and credible way of acquisition. Beyond that, we have very strong partnerships and affiliates, which help us, spread the word."
Simplifying A High Involvement Proposition
Unlike most products however, cars require more involvement. Transacting for cars online is still perceived with some skepticism for some sellers. The Sellanycar.com experience is slightly different here. Mr Yalcin asserts that when turning car into cash is "super easy", the demand comes in.
SellAnyCar.com has attracted millions of visitors to its website and more than 1 million cars were valuated on SellAnyCar.com. Almost 30 per cent of all registered cars in the UAE have been valuated on the website, according to the company. The company has bought cars from sellers of 67 different nationalities.
The platform has designed a three-step process. The website gives a free valuation for the car, following which a user can book an appointment for inspection. The platform makes an offer on the back of this evaluation and if the user agrees to the offer, the formalities are completed immediately including the payment.
"Whatever the make, model, age or condition – SellAnyCar.com will buy any car. With branches all over the country, it is the easiest and quickest way to sell a car, and most of this process is online. Selling a car used to be a lengthy and risky process. Consumers were not sure about their car's real values, needed to arrange too many appointments with time-wasters or might have ended up getting ripped off. We make selling any car easy, fair and quick," Mr Yalcin explained.
The 2015 Road Map
Market expansion appears to be a key priority for the platform in the year ahead. "We are already the largest and the most intelligent online car buyer in the extended Middle East region. We have expanded to several countries including Turkey and Saudi Arabia. More countries will follow this year. We see ourselves as consumers and optimize from this perspective to offer the best automotive sales experience in the Arab world," Mr Yalcin divulged.
The geographic expansion focus is in the direction of creating a network effect. The more locations we have and the more markets we serve, we can identify market values better.
The company recently expanded to KSA. Elaborating on the experience so far, Mr Yalcin informed, "In Saudi Arabia, the regional economy is liquid with petrodollars. High business confidence and increased disposable incomes provide a favorable background for the automotive sector. Saudi Arabia remains the largest importer of cars and automotive parts in the Middle East and has a market size of more than 25 billion USD. It is a very important market for us, and we are already in major cities such as Riyadh and Jeddah."
Given the consumer trends in the UAE, specifically for the auto sector, Mr Yalcin believes that SellAnyCar.com is poised for growth in the region. The year ahead will see the marketer leverage a mix of mainline marketing and word of mouth and steady regional expansion to be able to grow its business further.