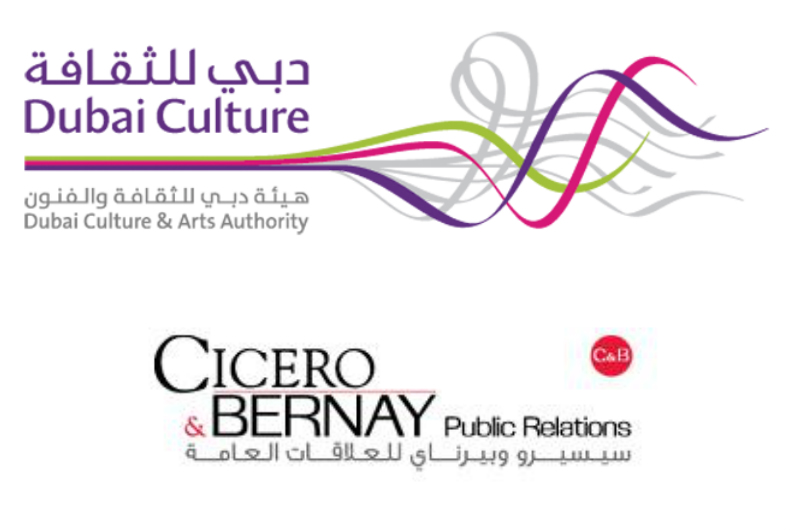 Dubai-based public relations consultancy Cicero & Bernay, part of the independent marketing communication network Publinet, has been retained by Dubai Culture and Arts Authority (Dubai Culture), the dedicated authority for culture, arts and heritage in the Emirate – to provide strategic communication counsel and expertise.
The 12-month appointment will see the consultancy drive the Authority's communication as part of its mandate to promote Dubai's vibrant art and culture scene. C&B's remit includes providing public relations support across all of the Dubai Culture's calendar of events, its partner entities and organizations as well as strategic counsel for reputation management and crisis communication.
"We are extremely honored to be appointed by Dubai Culture to support their communication requirements and to help drive their mandate and strategic objectives. Dubai's art and cultural scene is an essential element of what makes the Emirate unique, as it embodies the city's spirit of innovation and creativity. We look forward to strengthening Dubai Culture's voice across Dubai and beyond, and fostering sustained interest and brand awareness in the Emirate's rich, evolving arts and culture scene," said COO of Publinet Group and Founder of Cicero & Bernay, Ahmad Itani.
Cicero & Bernay counts a wide range of governmental organizations among its clients including Wasl Asset Management Group, Dubai Land Department, Hamdan Heritage Center and Dubai Media Incorporated. The agency will work hand-in-hand with Dubai Culture to support the ambitious Dubai Plan 2021, which aims to establish the Emirate as one of the most happy, creative and technologically advanced cities in the world. Cicero & Bernay will also support Dubai Culture in its involvement in Expo 2020 Dubai, through its aim to adopt, develop and nurture initiatives, platforms and events that drive culture, arts and heritage in Dubai.