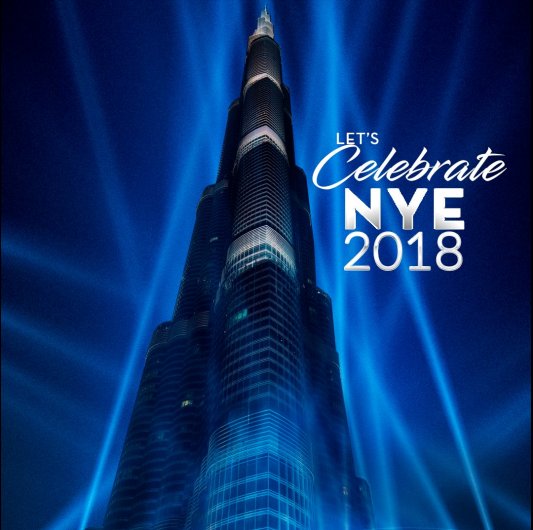 Emaar Properties and Twitter are partnering to live stream the New Year's Eve (NYE) festivities in Dubai to a global Twitter audience for the second consecutive year.
The live show will air from Downtown Dubai on December 31 and will be available worldwide to Twitter's logged-in and logged-out audience on Twitter and connected devices.
The live stream will also be accompanied by a Twitter timeline, featuring the NYE related real-time conversation. People can join the conversation on the day with the hashtag #MyDubaiNewYear that will unlock a customized Dubai-inspired emoji.
Emaar will also launch a Twitter Direct Message (DM) experience to assist viewers throughout their NYE celebration. Once people send a Direct Message via Twitter to @MyDowntownDubai, they will be directed to a series of automated steps to learn more about what's happening around the festivities.
The DM experience will provide information that will range from the day-by-day New Year activity schedule and a selection of recommended hotels for tourists prior to the celebrations, to FAQ's for those heading to the viewing locations in Downtown Dubai on NYE.
"With the added feature of Twitter's Direct Message experience, we are bringing all the excitement associated with our Light Up 2018 Downtown Dubai spectacle to a global audience in real time. With several features and surprises in store, the celebration will once again underline the spirit of positivity and global partnerships that Dubai fosters. Our partnership with Twitter demonstrates our focus on building engaging conversations about the celebration and about our nation with the world," commented Ahmad Al Matrooshi, Managing Director of Emaar Properties.
During the live stream on Twitter, Emaar's #LightUp2018 spectacle in Downtown Dubai, set to specially choreographed music, will span Burj Khalifa and include water-music performances at The Dubai Fountain.
"We are excited to bring the Dubai New Year's Eve celebrations to our users around the world again after a successful experience last year. No matter where you are, viewers will be able to watch a never seen before spectacle and join the live New Year's conversation all on Twitter," added Benjamin Ampen, Head of Revenue, Twitter, Middle East and North Africa.