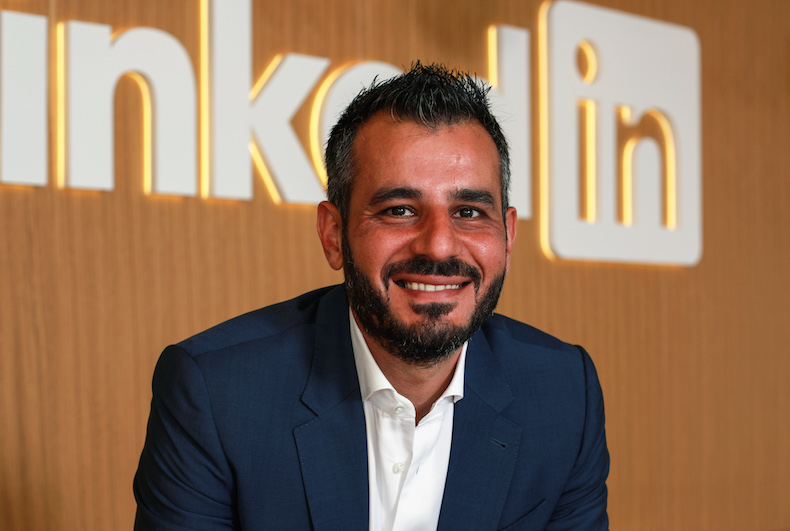 As the year draws to a close, LinkedIn has reiterated that mobile and video content are expected to be the two main trends in 2018 for the professional networking site.
"Digitization is not a passing trend," reflected Ziad Rahhal, Head – Marketing Solutions, LinkedIn MENA. Describing it is a revolution he reminded that businesses — big and small — are embracing the change.
"Mobile will continue to dominate with email marketing seeing an uptake. However, video consumption, which is such an integral part of marketing, is expected to see an even bigger growth. Most marketers are now focusing on consumer experience, offering tailored, personalized messaging with the help of AR and VR technology," Mr Rahhal added, listing some of the aspects that will continue to occupy attention in 2018.
LinkedIn is looking at newer ways to grow the economic opportunities for businesses, similar to the likes of LinkedIn Lite and LinkedIn video.
"LinkedIn Video is a feature that allows members to record, upload and post native videos directly from the LinkedIn mobile app. It enables members to share their professional knowledge and insights, and to start conversations through the power of video. This can be very useful for newly opened SMEs or startup," commented Mr Rahhal.
A key factor in a brand's online marketing strategy is around understanding the audiences that visit its website. Several digital platforms have developed tools to enable this. LinkedIn is among those when it launched Website Demographics earlier this year giving a way to businesses to tune their marketing to relevant visitors.
He also noted that some of the new products have resonated well in the Middle East & North Africa (MENA) region.
Quoting the example of Website Demographics that uses data from LinkedIn's members to provide insights into a company's website visitors, while respecting member privacy, Mr Rahhal explains that the product helps the likes of SMEs and startups particularly.
"Featuring an easy-to-read interface in LinkedIn Campaign Manager, Website Demographics lets a company filter its website audience by eight individual professional dimensions such as job title, industry, job seniority, job function, company, company size, location and country. It also allows filtering by date range to understand whether a marketing campaign boosted traffic from the desired audience segment and if a marketer has attracted new pools of prospects to the website," informed Mr Rahhal.
These insights are beneficial for SMEs and startups that are looking to craft new marketing content that resonates well with a particular audience. "For example, let's say, a company runs marketing for an IT business and traditionally target technology professionals. Looking at the Website Demographics dashboard, they discover that healthcare professionals are visiting a product page more than they imagined. Equipped with this knowledge, they can adjust the marketing strategy to target this newly discovered audience," added Mr Rahhal.
The platform is a community of professionals that are working to create economic opportunities, build companies and create new businesses, hence becoming a perfect audience for startups.
"Building a strong network of connections on LinkedIn does not need a marketing budget but can help spread the word about a company's products. LinkedIn Groups are another great way to build valuable relationships on LinkedIn," Mr Rahhal added.
LinkedIn is optimistic on the year ahead, and it has good reasons given the expectations for digital ad spends to continue growing in 2018.