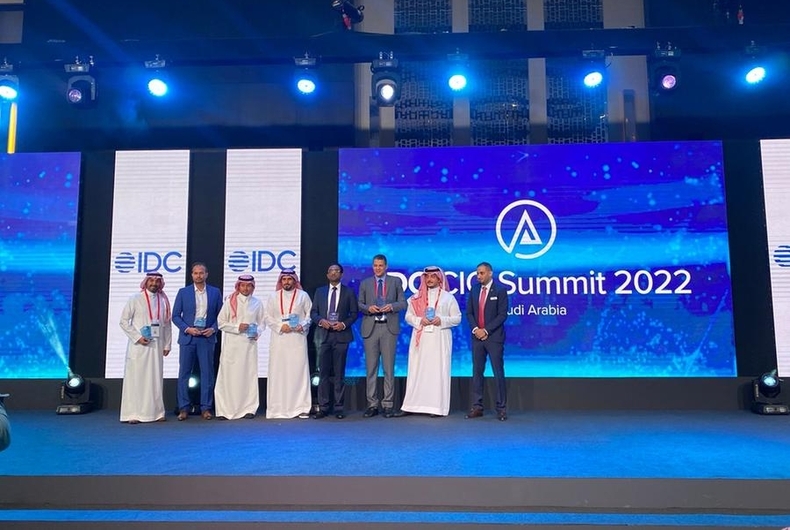 CEQUENS, a leading multi-channel, CPaaS solutions, and APIs service provider, concluded its participation in IDC CIO Summit 2022, Riyadh by receiving a partnership award highlighting the company's ongoing commitment to elevating the region's business landscape through cloud communications.
Receiving the award was Hagag Sadek, CEQUENS Country Manager KSA, who on the occasion shared, "This marks another landmark in CEQUENS's journey in KSA. By continuing to offer a suite of multichannel, CPaaS solutions to the country, we are proud of our impact on the Kingdom's efforts to transform customer-business communication. We look forward to taking part in more events and further raising awareness on the significance of CX in companies' competitive advantage."
The action-packed two-day event featured talks by some of the region's leading figures in telecommunications, technology, and digital transformation, including a session by Abdulziz AlKahtani, CEQUENS Head of Sales, on two-factor authentication. "The aim of the session was to settle the debate on the value of an added layer of security without compromising on customer experience. 2FA combines the best of both worlds, and is fast, secure, and convenient."
CEQUENS has partnered with some of KSA's top companies across a multitude of industries, further cementing its position as a leading CPaaS solution provider. Moreover, CEQUENS plans to participate in several regional and global events this year as part of its ongoing mission to share knowledge and educate businesses on the undeniable impact of communication technology in the B2B sphere.