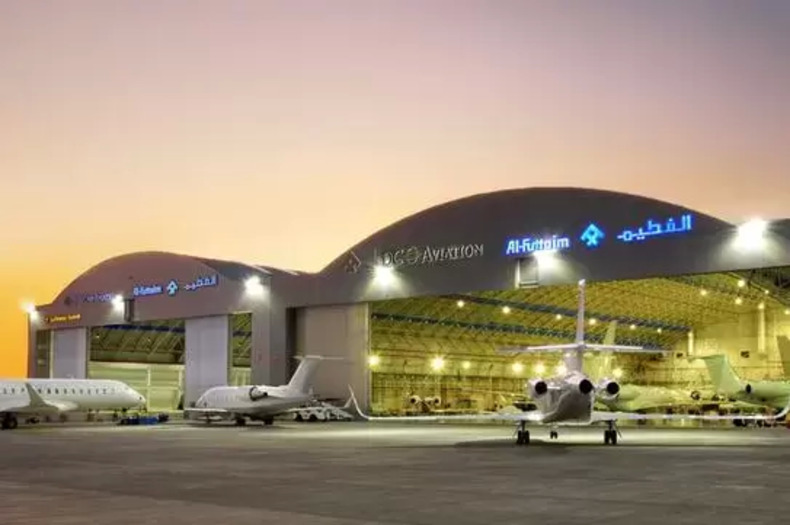 DC Aviation Al-Futtaim, a leading business aviation services provider, has successfully completed its first 60 months maintenance check on a Bombardier Global 6000 aircraft.
The aircraft which is owned by a private customer underwent its first heavy maintenance check at DCAF's hangar at Al Maktoum International Airport. The maintenance inspection was the largest undertaken by the DCAF team, involving over 2,000 man-hours and adept management of several logistical challenges with the support of local and overseas partners.
In addition to the comprehensive inspection, the DCAF team provided invaluable support for various line maintenance activities, including Wheel Shop and Battery Shop requests, during the project.
Chris Rosewarne, Maintenance Manager at DCAF said: "This is an important milestone which marks the first time DCAF's highly trained technicians have performed a 60-month check on a Global 6000 aircraft. The successful completion of this complex inspection further highlights the investments we have made in expanding our capabilities, which have allowed us to provide our customers with reliable and cost-effective maintenance services. We are delighted to offer this high level of expertise and comprehensive support, including battery and wheel shop capabilities, for Global and Challenger aircraft at DWC."
DCAF is an EASA and GCAA Part-145 certified maintenance operation with qualified engineers and technicians providing both line and base maintenance services for various types of aircraft. DCAF's maintenance teams can cater to various business jets, including the Airbus 320 family, Bombardier Global, Bombardier Challenger 604/605/650, Dassault Falcon 7X/900. Owners and aircraft operators can receive a diverse range of maintenance services, from spare parts supply, procurement and storage to maintenance and airworthiness certification.
DCAF is a joint venture between Dubai-based Al-Futtaim Group and Stuttgart-based DC Aviation Group.  For more information on DCAF's maintenance and other services, please visit www.dc-aviation.ae/ or call +971 4 870 1800.