One of the most crucial months for a marketer in the Middle East is Ramadan. With the aim to break through the advertising clutter, and send across a strong message to its consumers last year, Arla Foods created its annual Ramadan campaign for the Lurpak brand. The campaign aimed to showcase Lurpak messaging using video along with ensuring that it achieves consistent reach and frequency across formats.
Teaming up with its media agency PHD, it used a blend of programmatic targeting capabilities, opt-in TrueView ads and the premium Google Preferred format, to deliver strong viewership for the brand's tutorial videos.
The Lurpak campaign comprised a collection of recipe tutorials and videos running throughout the month. "There is no doubt that the Holy Month of Ramadan is one of the key consumption seasons in the Middle East & North Africa (MENA) region. Hence, it was important for us to own this season and be the voice that not only encourages home cooks everywhere to take a more active role in their kitchens again, but also inspires them to create the good food their families and loved ones deserve and look forward to gather around for Iftar. Equipped with a deep understanding of recipe search dynamics and video content consumption trends in the region, we worked with top cooking YouTube influencers on a series of Ramadan video recipes," said Ahmad Al-Saheb, Regional Category Head, BSM MENA.
Its centralized approach allowed PHD to set one frequency cap across three video buys. Its cost-per-reach is said to have outperformed pre-rolls by 27 percent and TrueView ads by 46 percent. The campaign also created a 19 percent uplift in ad recall, as well as a 135 percent brand uplift among male audiences, proving the campaign's performance in building brand association with its overall target audience of cooking enthusiasts.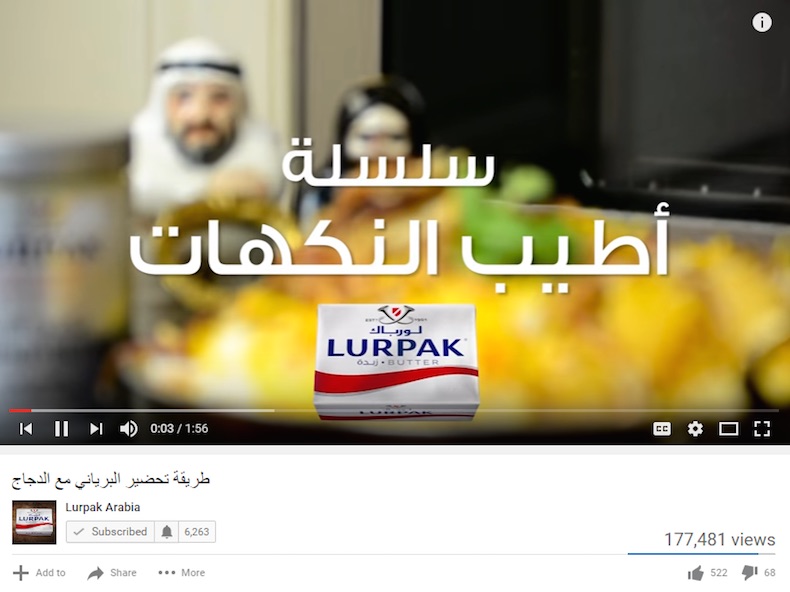 "The blend of smart programmatic targeting capabilities and the specialized Google Preferred content allowed us to run a successful video campaign during a key season for the GCC. We captured the high demand for cooking content and inspiration during this season to maximize reach for over 12 pieces of video content. By consolidating our media buying on DoubleClick Bid Manager, we achieved higher view-through rates at efficient cost per view," explained Nawal Nasreddine, PHD Senior Director.
The operation also shed light on the ideal frequency to drive recall for the brand, a key step towards creating a greater impact and increasing sales.
This case study can be accessed at Think With Google.