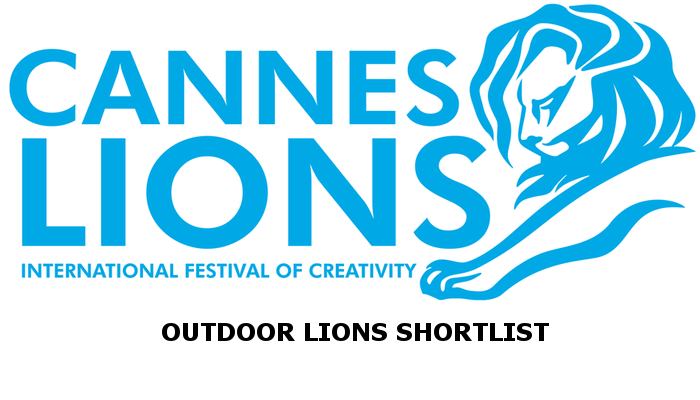 Out of the 469 entries that were shortlisted in the Outdoor Lions category at the Cannes Lions International Festival of Creativity, agencies from the MENA region have clinched a few spots in the shortlist entries, competing for the final prize.
In the shorlists, which also treats campaign entries as individual entries, Impact & Echo BBDO Safat Kuwait has taken the lead with a total of six shortlists to its credit.
The next in line is TBWA/Raad Dubai which managed three entries.
The complete list of the shortlisted entries are:
| | | | |
| --- | --- | --- | --- |
| Title | Client | Entrant Company | Country |
| Xperia Underwater Store | Sony Mobile Communications | Fp7/Dxb Dubai | United Arab Emirates |
| | | | |
| Confusing Indian | Alghanim Motors – Honda | Impact & Echo BBDO Safat  | Kuwait |
| Confusing Iranian | Alghanim Motors – Honda | Impact & Echo BBDO Safat  | Kuwait |
| Confusing Arab | Alghanim Motors – Honda | Impact & Echo BBDO Safat  | Kuwait |
| Confusing Indian | Alghanim Motors – Honda | Impact & Echo BBDO Safat  | Kuwait |
| Confusing Iranian | Alghanim Motors – Honda | Impact & Echo BBDO Safat  | Kuwait |
| Confusing Arab | Alghanim Motors – Honda | Impact & Echo BBDO Safat  | Kuwait |
| | | | |
| Aubergine | De'longhi Group – Kenwood | J. Walter Thompson Dubai | United Arab Emirates |
| | | | |
| Marvin | Virgin Radio | Leo Burnett Beirut  | Lebanon |
| Elvis | Virgin Radio | Leo Burnett Beirut  | Lebanon |
| | | | |
| Red | Nissan | TBWARaad Dubai | United Arab Emirates |
| Blue | Nissan | TBWA Raad Dubai | United Arab Emirates |
| Yellow | Nissan | TBWA Raad Dubai | United Arab Emirates |