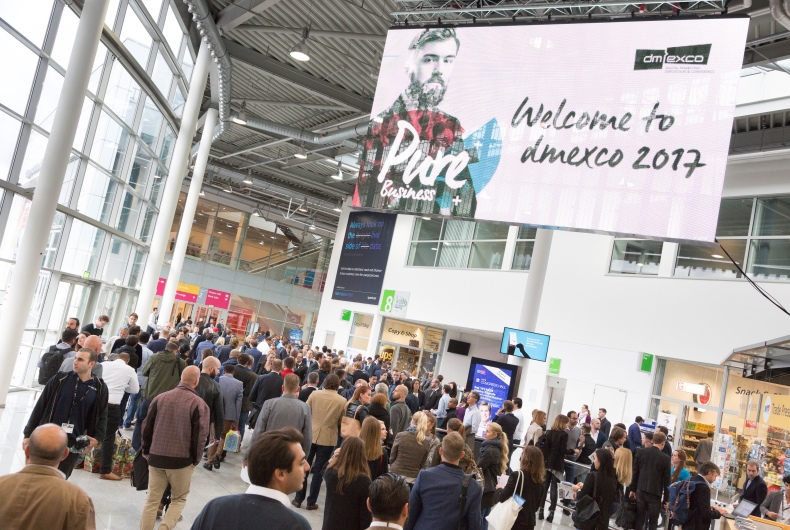 Over a period of September 13-14, 2017, Cologne was playing host to some of the most influential brands and decision makers in the digital industry. For the first time since its inception, the forum had gone pay for delegates this year. Despite this, dmexco 2017 saw 40,700 professionals, participating from over 39 countries.
"In the past nine years, we have managed to turn Cologne into the digital trade fair capital of Europe with dmexco. We are very proud of this development. For a B2B trade fair like dmexco, however, Pure Business and the highest level of quality always come first regardless of the pace of growth. This is precisely why we have introduced paid ticketing this year for the first time in cooperation with BVDW. After all, when it comes to growth, quality is the most important factor for us. And this is precisely what dmexco 2017 offered," explained Koelnmesse's CEO, Gerald Böse.
The forum has already announced the dates for 2018 as well to be held in Cologne on September 12 and 13, 2018.
BVDW President Matthias Wahl added, "Together with our partners at Koelnmesse, we managed to continue the focused organic growth with this year's dmexco. dmexco has remained true to its digital marketing origins and the associated themes, while continually aligning its range of topics with current economic developments. The new paid ticketing concept doubtlessly had a positive effect on quality for all the exhibitors. Those seeking to do business in the digital economy will not want to miss dmexco."
The forum organizers reminded that dmexco's relevance as an international business platform can be seen in the number of exhibitors this year that has increased year-on-year.
"One of the primary prerequisites for business success is the quality of the business contacts. In light of this, and at the request of many exhibitors, we performed the corrective measure of introducing paid ticketing this year. From our perspective, growth at any price makes no sense. For us and for dmexco, the decisive factors are Pure Business and the highest level of quality with regard to the contacts made and the trade fair experience as a whole. That is what makes dmexco so unique as the top event of the global digital economy," added dmexco's Christian Muche and Frank Schneider in a joint statement.