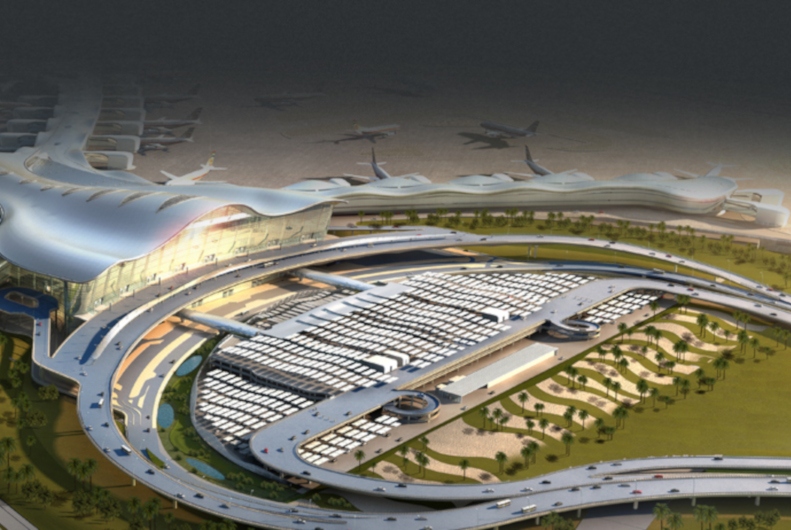 JCDecaux Abu Dhabi has been awarded a 10-year exclusive advertising concession for the new Midfield Terminal of Abu Dhabi International Airport.
JCDecaux will roll out a media platform at the Midfield Terminal, including exclusive VIP networks and new generation of digital media, with 85" digital networks delivering reach and frequency and four media walls of 20sqm offering an immersive experience to passengers among others.
This shift to digital out-of-home (DOOH), supported by a data strategy, will offer brands the ability to identify and target specific audiences and facilitate engaging, rich-media campaigns that reach sophisticated and discerning travelers, according to the OOH player. It will also contribute to an enhanced passenger experience by offering relevant and contextualized content to audiences on the move.
This new contract builds upon the partnership between Abu Dhabi Airports and JCDecaux, and adds to JCDecaux's position in the Middle East, with an airport media platform comprising 32 airports in the United Arab Emirates, the Kingdom of Saudi Arabia, the Kingdom of Bahrain and the Sultanate of Oman, allowing brands to reach over 227 million high-profile passengers every year.
"We are pleased to welcome JCDecaux onboard as the exclusive advertising concessionaire for the Midfield Terminal. Our partnership with JCDecaux demonstrates our strong commitment to offer a world-class travel experience to all passengers who will be using the MTB, leveraging JCDecaux' global expertise and innovative data approach to create a unique and engaging media platform," commented Bryan Thompson, Chief Executive Officer of Abu Dhabi Airports.
"We are delighted that Abu Dhabi Airports has chosen JCDecaux once again to partner them in this truly exciting and iconic project that will turn Abu Dhabi International Airport into a major global travel hub. This demonstrates our capacity to propose innovative advertising solutions and services (including world-class digital products) that enhance the passenger experience while providing optimal visibility for advertisers and their brands," said Jean-Charles Decaux, Chairman of the Executive Board and Co-CEO of JCDecaux.
"As the number one worldwide in airport advertising, JCDecaux will use its expertise in media and audience data to ensure the success of this partnership and build an unprecedented media platform that will set new standards in the industry," he added.