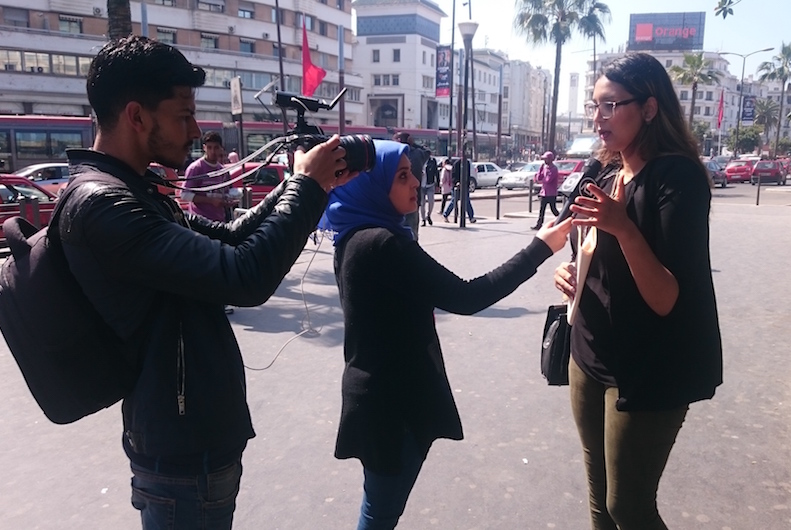 ALTV.com, a free streaming services recently launched in the Middle East and North Africa (MENA), is bringing its show 'Lel Share3 Weghet Nazar', the Arabic translation of 'Street's Point of View', to Jordanian audiences after attracting millions of viewers to the show's unique user-generated format in Egypt and Morocco.
The topical user-generated show first gripped audiences in Egypt, filming on the streets of Cairo to question members of the public over their opinions of daily topics covering local, national and international current affairs, entertainment and sports.
Following Street's Point of View's success in Egypt, ALTV launched the show in Morocco earlier this year, shooting on the streets of Casablanca to create content that is unique to Moroccan audiences.
Street's Point of View's Jordanian launch will now see the show take to the streets of Amman helmed by ALTV Producer Ashraf Abulkher.
"We are incredibly excited to be launching Street's Point of View here in Jordan and already the response from initial episodes has been incredibly positive. The fast-paced format of the show is allowing our Jordanian followers to keep up-to-date with topical current events and the show gives a voice to the point of views from the streets not only in Jordan but across the MENA region," said Mr Abulkher.
Overseeing the progression of Street's Point of View as it extends across the MENA region is ALTV founder and media entrepreneur David C. McCourt. "ALTV's mission is to fuel the ambition of talented content creators and by giving them the tools, training, resources and the platform to publish, we're seeing incredibly high quality programming that reflects the views and interests of local communities. We are quickly becoming the preferred platform for content that showcases views from the street, as well as lifestyle and entertainment and sports," said Mr McCourt, who is also the Executive Producer of the show.