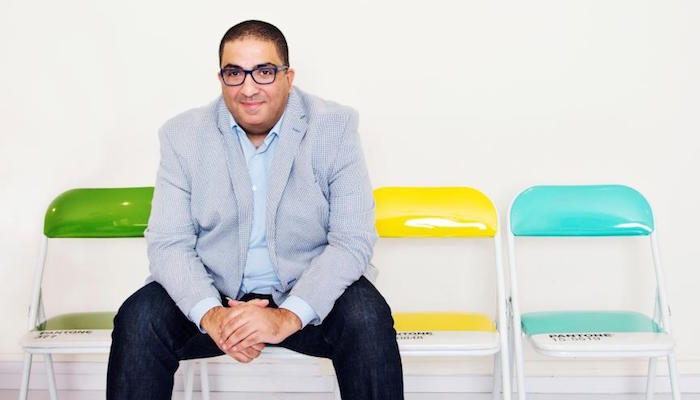 The business of events in the Middle East has grown multi-directionally, courtesy the advent of social media and the impact that it has had in amplifying local or regional events, making them truly global in some cases. The growth strategy for organizations such as Prisme, who look to not only identify such trends but utilize them to drive the return on investments from events, has capitalized on the changing scenario in the region. In a conversation with AM, Safwan El Roufai, Chief Operating Officer, Prisme International, outlines how social media is helping in creating the right experiences for the events industry in the region.
"The events industry has the power to engage people in an emotional and rational experience. From the minute attendees receive an event invitation they are already part of an engaging experience. Utilizing social media has significantly fast-tracked the transformation of how events are now planned and conceptualized. As an enabler that connects the dots between the marketing and communications campaign and its target audience, social media platforms have the capacity to promote and amplify. It offers a unique opportunity for organizations and brands to interact directly with their audiences in real time, to create buzz, draw attention and promote an initiative or a cause," explained Mr El Roufai.
Using social media also gives organizations and brands an opportunity to bridge the gap and offer a communication channel between the experience and attendees giving them a glimpse of the various topics that are part of the experience. Prisme utilizes various tools to be able to prepare attendees, and brands, to create the right connect with the event. Attendees are able to join the conversation and become an integral element in the event's success. Mr El Roufai cited the example of the amplified conversation led by the renowned influencers and members of 'Arab's Got Talent' judging panel – Ali Jaber and the Emirati singer Ahlam – during the Arab Social Media Influencers Summit held earlier this year. "Simple tactics where we engaged these influencers helped drive the footfall and initiate a buzz around the event contributing to its success," Mr El Roufai observed.
The two-way communication
Where social media platforms help amplify an event bringing various advantages, there is also need for caution as irrespective of where the event happens, its pros and cons can reach far and wide. Acknowledging the responsibility this puts on organizers, Mr El Roufai said, "If not planned to suit the communication objectives of the event, incorporating social media could backfire and lead to more harm than good." He explained that event experts need to have thorough understanding of the impact of communicating messages efficiently onto digital platforms. "Spamming can ultimately drive attendees to 'switch off' or 'zone out', losing their interest, tarnishing the experience and losing the opportunity to amplify it positively on social media," he said.
Before the prevalence of social media, traditional media platforms have been the main source of information for large scale events, including sporting events that attract massive attention. Stories were often filed by reporters and experts – who also acted as gate-keepers, driving a vast majority of content creation and development themselves. "In a nutshell, traditional media outlets allowed a one way line of communication. With the emergence of social media platforms, conversations and knowledge exchange have now taken center stage. People are no longer informed of news, but have the ability to share their thoughts, opinions and feedback and interact with bloggers, media outlets, journalists, organizers and experts. While this has its perks, the lack of control over content shared and communicated across social media platforms can make or break an event," Mr El Roufai warned.
While the Middle East is still an emerging market when it comes to purposeful experiential events, it is a market that is driven by bold thinkers and diverse audiences. "Educating brand guardians, organizations and other entities about the value and impact of creating purposeful experiences versus using traditional mediums to engage with audiences is still a challenge in the region. There still exists a lack of understanding of the value events bring. A constant demand to incorporate technologies and design with little or no substance is a pressing issue. On the flip side, the market shows promise due to its demand to utilize integrated media, advanced technologies and new-age practices in events. This gives us ample opportunity to create extraordinary experiences that resonate long after the event and prolonging effect of these experiences and delivering ROI," Mr El Roufai summed up.
Three Qs to Safwan El Roufai on Prisme's way forward and the region's event industry
Please give us an overview on Prisme's level of involvement at the Arab Social Media Influencers Summit?
The Arab Social Medial Influencers Summit is an initiative created and led by Dubai's executive office and one of its key objectives is to lead the discussion on the state of social media in the world and specifically the Arab world. Since Arab SMIS is in line with Prisme's vision and strategic thinking, we saw a great opportunity to be part of this initiative and by lending our help to the initiators through our creative thinking and technical expertise. This initiative's creative concept and integrated experience allowed Prisme and the participants to extend their thinking beyond the conventional which resulted in a multidimensional interaction, knowledge sharing and thought leadership.
How have such events helped build Dubai's image globally, tying into Dubai's vision to drive innovation (2021)?
Dubai has always been recognized as a destination that encourages creativity and embraces innovation led change. The Emirate's ability and readiness to create extravagant events has positioned Dubai at the heart of global creativity. At Prisme, we firmly believe in the power of providing experiences and not just events. This unique approach of ours has led to the creation of some of the world's most iconic and resonating events that include the inauguration of world's tallest tower – Burj Khalifa, the Dubai World Cup, the re-launch of Mercedes SUV range and the recent launch of the Dubai Tram. Engineering the most innovative events can undoubtedly build UAE's image and position Dubai as a global hub and destination that harnesses creativity, innovation and leadership.
In your experience, how has social media impacted the expectations from event ROI?
It is important to understand the new media communities' platforms before implementing communication tactics and choosing the medium that is most relevant to reach the end user. Whether your objectives are to raise awareness, drive footfall, or find out what the participants satisfaction levels were, social media allows us to implement communication tactics and measure the viability and effectiveness of communication strategies.
During the pre-event stages, social media platforms can be deployed as a powerful and effective promotion tool. Platforms such as Facebook, Twitter and Instagram can be leveraged to inform target audiences about an event and encourage their attendance. The turnout at the event is proof of the impact of using social media to increase attendance. Another tool we found was effective when measuring the effectiveness of social media for events is by evaluating community reactions, responses and tweets to understand the general attitude and opinions participants have about the event they just experienced.