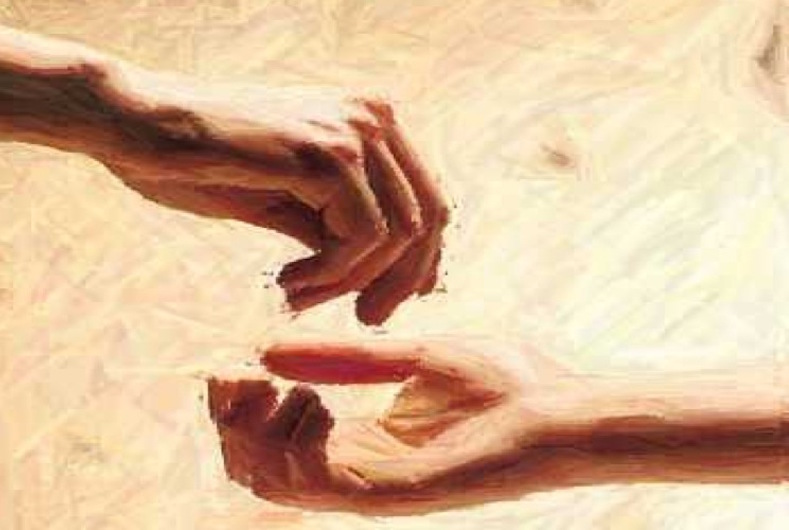 There is something special that has happened in the UAE during Ramadan this year. A CSR initiative that at the time I write this is just two weeks old. It has generated 30 plus media stories, a 20,000 social media membership and 85,000 views on Google maps. It started in Dubai and has now spread over four Emirates. With over a 100 active outlets, it has benefited 10,000 people a day at an average.
No, I am not talking about a brand or corporate initiative; I am talking about the Ramadan Sharing Fridges. One person's act of kindness that began with the placing of a community fridge in Dubai into which residents could place Iftar for the less fortunate to partake anonymously without a feeling of shame, has now snowballed into one of the largest voluntary social movements ever created in such a short period of time, over such a small geographical location. Yes, there are food and beverage companies, hospitality companies and even small and large corporate organizations that have now stepped in to fill the fridges. But that is more an effect of the intention that was behind the initiative – taking Ramadan and CSR down to it core roots.
Ramadan is meant to be 30 days of introspection, of being thankful for what we are blessed with, and for one month, identifying with those less fortunate than us and sharing our time and resources with them selflessly. Then why do we, as a corporate organization, dilute it through the year? Why do we feel the need to add large logos, create multi-camera photo opportunities and, unfortunately in some cases create CSR programs that are just meant as tax write-offs?
If I take a minute to trace the history of the term 'Corporate Social Responsibility', it is evident that it began as a noble cause for corporations to give back to communities. In the 1950s the primary focus was on a businesses' responsibilities to society and doing good deeds for people. In the 1960s key CSR events, people and ideas were instrumental in characterizing the social changes ushered in during this decade. In the 1970s business managers applied the traditional management functions when dealing with CSR issues, while, in the 1980s, business and social interest came closer and firms became more responsive to their stakeholders.
During the 1990s the idea of CSR became almost universally approved, CSR was coupled with strategy literature and finally, in the 2000s, CSR became definitively an important strategic issue. Business Dictionary defines CSR as 'A company's sense of responsibility towards the community and environment (both ecological and social) in which it operates. Companies express this citizenship through their waste and pollution reduction processes, by contributing educational and social programs and by earning adequate returns on the employed resources'. A broader definition expands from a focus on stakeholders to include philanthropy and volunteering.
I however, beg to differ.
I think CSR should be about the Community, and not about the Corporate brand or organization behind it. As responsible companies we should not consider the profit incentive, but look to contribute towards an improved society. The core reasons we aim to do good and help the needy during Ramadan – so that we commit to the wider betterment of the world in which we live and by extension this includes striving towards self-improvement – should be our CSR map throughout the year. These are the central principles that provide inspiration for Publinet when it comes to our own CSR programme.
Called Happy to Help, our CSR programme is geared towards invitations to our employees to give back throughout the year. This programme has a team dedicated towards achieving these objectives, and I am proud to say we have already successfully delivered a number of CSR initiatives.
One such initiative was Project Help Mahmoud. This project was a means to help PCRF, a non-profit who identified an 18-year-old boy in need of help. In 2003 Mahmoud Al-Najjar was injured following a vehicle running over him, and suffered significant life-changing scars to his face, which subsequently led to him dropping out of school. A boy that comes from a family of 12 so needy, and so uneducated, that he doesn't even know when his birthday is. As Mahmoud visited Dubai for rehabilitation and surgery to help him integrate into society, Publinet staff reached out to their clients for help.
Within a week organizations like wasl, Hilton, Infiniti, Papparoti, Modell's Sporting Goods, Reem Al Bawadi and many more volunteered to help Mahmoud with his month long stay, a celebration of his birthday, gifting him his favorite Usain Bolt T-shirt, a mobile phone he always wanted and lots more. That's not all, our team organized home made food for him and tried to make him and his family feel he was cared. We even managed to create and education fund so that he and people like him can start to lead independent lives. However, the most significant points to note here are that the initiative was neither an official CSR nor did any of our clients insist on logos or media interviews. The little snowball we created was because our intentions were honest, from the heart and pitched with passion. When that happens, so does the reciprocation.
Other initiatives of Happy To Help this year have included supporting Dubai Cares for the 'Walk for Education 2016' initiative, the Infiniti Blood Drive, the support of a child suffering from Cerebral Palsy and now, boxes of food and for needy refugees. On a corporate level, we were a part of Dubai Cares' 'Reading Nation' initiative, which has seen AED 41 million generated so far, towards providing education to children that cannot afford it.
These are just a few examples and as the year goes by, we aim to continue what we have started. In fact, Ramadan was the perfect pivot for me to reflect on what I have come to believe – that at the end of the day, CSR isn't about numbers or coverage, but for each and every one of us to discover that one quality within, that Ramadan aims to invoke – Altruism. That "selfless concern for the well-being of others" that should not only drive individuals but organisations in each and every sphere. Let us take CSR to what it truly means, 'Community Social Responsibility'.
Have a blessed Eid.