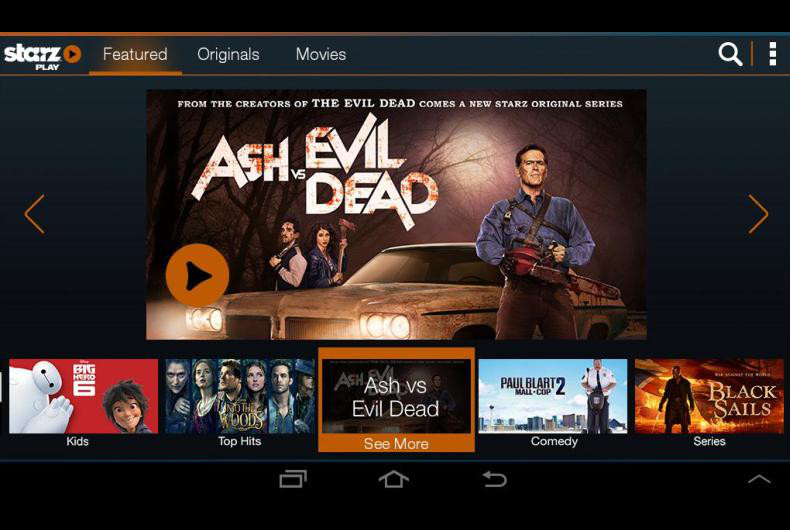 E-Vision, a fully-owned subsidiary of Etisalat, and Starz Play have entered into a five-year content deal with Etisalat.
The agreement will see the subscription video on-demand service being provided to Etisalat eLife TV and mobile subscribers.
"Enhancing the existing partnership with Starz Play is the natural evolution to the efforts and partnership that started three years ago. Starz Play's content and service have proven to be an attractive, differentiating service. E-Vision's objective to secure exclusive content to differentiate its offering is the driving force to enter into a long-term partnership with Starz Play," said Humaid Sahoo, CEO of E-Vision.
The partnership will enable Etisalat UAE customers to enjoy Starz Play exclusively across its IPTV and mobile services. Etisalat International operations will also be able to offer the Starz Play service, accessing and differentiating its content offering in their respective territories under special terms.
E-Vision and Starz Play will work closely to expand the relationship to enhance the offering through exclusive and different synergy opportunities across content and technology areas.
"Our research has shown that more and more consumers in the UAE are watching TV through the eLife TV service. With this strategic partnership, we are bringing together Starz Play with Etisalat's eLife service," added Maaz Sheikh, CEO of Starz Play.