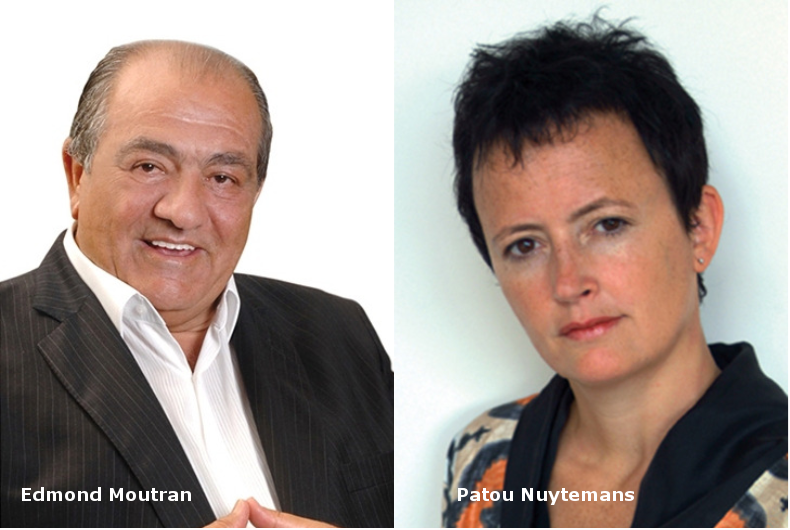 In a significant leadership transition for the region, Edmond Moutran, Founder and Chairman, Memac Ogilvy, will step down as its CEO. Mr Moutran has led this role since Memac's inception in 1984. Ogilvy's EMEA Chief Digital Officer, Patou Nuytemans, will succeed Mr Moutran, while he shifts his full focus to the Executive Chairman responsibilities.
A 22-year company veteran, Ms Nuytemans will assume her new role on September 17, 2017, and be based in Memac Ogilvy's hub office in Dubai.
The move is in line with Ogilvy's Next Chapter evolution, an integration strategy outlined by global CEO John Seifert at the start of the year.
"At the beginning of the year, John Seifert and the global leadership team announced Next Chapter: a paradigm shift in the way we think, work, and deliver. This global evolution has been many years in the planning, and seeks to unify Ogilvy's many parts, and create a truly integrated agency," said Mr Moutran.
He explained that creating One Ogilvy is not only in line with the agency's thinking as a company, and its goal of making brands matter, but also in response to the changing landscape of industries, societies, and economies around the world.
"We are a people company, with clients at the heart. Adaptation and evolution are essential requisites to building the most relevant and successful brands, and maintaining our position as one of the leading agencies in the world. It is with this in mind that we proudly and whole-heartedly announce Patou Nuytemans as the new Chief Executive Officer of Memac Ogilvy group. She is an undeniable talent, and true leader in the digital age. We are confident she will drive Memac Ogilvy forward with creativity and gusto," Mr Moutran added.
Ms Nuytemans's experience in the modern marketing world has seen her represent Ogilvy in five markets across multiple continents, including South Africa, France, Belgium, and the US and UK. She has served in her current role as the Chief Digital Officer for EMEA for 14 years, and has been one of the company's most influential figures in transforming Ogilvy from a traditional agency to a digital age group.
She will continue her role as EMEA's Chief Digital Officer, with an aim to further strengthen the relationship between Memac Ogilvy and the regional leadership team.
Ms Moutran will maintain his position as Executive Chairman of Memac Ogilvy, having served dual responsibilities since he founded Memac in Bahrain in 1984. After building a one-client, one-office company into the region's most awarded agency, covering 14 countries, with more than 1000 employees, he sold a majority share to Ogilvy in 2013.
"The success and legacy that Mr Moutran has built with Memac Ogilvy is seldom seen in any market around the world. It's an honor and a privilege to be taking the helm at such a connected, passionate, and creative group," said Ms Nuytemans.
"The Middle East region that Memac Ogilvy covers is recognized as one of the most important regions in our global network, and one with incredible potential. This comes down to the amazing talent on the ground, their new ways of thinking, and unrivalled dedication to delivering excellence when serving our clients. We are a people company, with clients at the heart, and it is the people that make Memac Ogilvy what it is. I cannot offer Mr. Moutran enough praise for the legacy he has built, and the team he has around him. I am confident this group will continue to deliver amazing work and grow into one of the global network's biggest agencies," she added.
Ms Nuytemans facilitated the digital transformation of the Ogilvy group through thought leadership, internal and client training, M&A, client events, integration of new capabilities, good governance, and transformational projects for clients such as IBM, Vodafone, Philips, Nestlé, Unilever, Nespresso, British Airways, and many more. Most recently and combining her role of EMEA CDO with that of CEO Ogilvy & Social.Lab Brussels, she led the network roll-out as well as the Brussels Center of Excellence of a leading-edge social media performance capability – today the fastest growing offer in the Ogilvy network. Under Patou's aegis, digital went from representing 15 percent of Ogilvy EMEA's revenues 10 years ago to well over 40 percent today.
In the last decade, Memac Ogilvy has placed a huge emphasis on growing its digital offering, as well as integrating its disciplines. The Next Chapter strategy will ensure a continuation of this, with Nuytemans at the helm. She will be responsible for 14 countries, including the UAE, KSA, Egypt, Jordan, Lebanon, Syria, and Qatar.
"I am humbled by the opportunity to lead a world-class team of professionals whose work is defined by vision, dedication and excellence. As we embark on the Next Chapter, I will continue to collaborate closely with Mr Moutran in his role as Executive Chairman, and I remain exceedingly confident that we will continue to deliver on our mission of making brands matter," Ms Nuytemans concluded.