Allowing flexible hours enables efficiency for both genders, according to a new survey carried out by PR and communications body, Global Women in PR (GWPR). While flexibility is attractive to the 83 percent of parent respondents who found balancing childcare and work a challenge, women are still at a huge disadvantage in the working world; one in three cite lack of confidence as the one factor that held them back in the workplace, particularly where asking for a pay-rise is concerned.
"With 24-7 communications and the ability to stay connected anywhere in the world, why do we need to keep to the traditional 9-5 office working day? This in turn will help women better manage the demands of work and family commitments so they are given the chance to reach the top of the career ladder," said GWPR's Co-founder Angela Oakes.
With the UAE's female population considered one of the most well educated in the world and government led initiatives specifically set up to tackle the issues of increasing the female workforce, there is still a long way to go until women and men are on an equal footing in all regions. Globally, the gender pay gap in the PR industry alone stands at USD 6,072.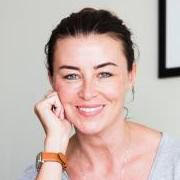 Commenting on the report's findings, Hopscotch.ae's Co-Founder, Helen McGuire, said, "On launching Hopscotch.ae 18 months ago, we quickly realized that sourcing flexible work for women was only half the battle. Ensuring women follow a path to senior management and building confidence is key to reducing the gap, but we need those women in the workforce in the first place and in the UAE, the employment rate of women is less than half the global average."
Hopscotch, that in this region is part of a network of organizations supporting the UN Women's Empowerment Principles, has looked for solutions to help close the gender gap and enable flexible work.
In a further commitment to the cause, Hopscotch has also launched a monthly series of Career Clinics. Supported by institutions like PRCA, LinkedIn and Good Magazine, the evening sessions are designed to increase skills and enable networking, held at relaxed locations in DIFC. The next will be on October 15th at Gaucho from 6.30pm.