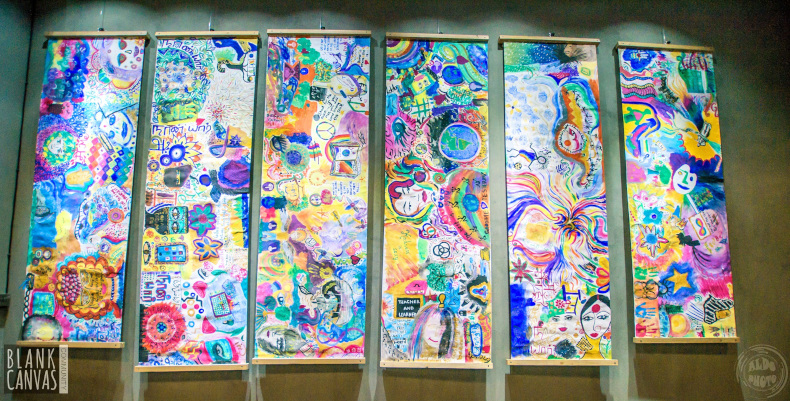 As part of its continued commitment to support different communities in the Middle East and North Africa (MENA) region, Facebook is set to celebrate the region's vibrant art, creative and design ecosystem with a set of events at Dubai Design Week. Taking place from November 12-17, 2018 at Dubai Design District, Facebook will run events over six days, bringing together various groups including, design, art, community and technology.
The space, called 'Tasmeem Facebook' will host a myriad of activations during the course of six days, where guests visiting will have the opportunity to immerse themselves in interactive workshops, create and take home badges that can be made in a dedicated Badge Lab, and take a picture of themselves in a custom-designed Mirror Booth. The space will also host 'The Lab', where guests can learn more about how to effectively use various tools on Facebook.
"Facebook's mission is to give people the power to bring the world closer together and build communities around diverse interests. Our family of apps and services gives communities and creators the opportunity to connect with over 181 million monthly active users in the region, and we want to help them further by providing a nurturing space to express their creativity and innovative community-building ideas. At Dubai Design Week, the Tasmeem Facebook space aims to be a platform to facilitate burgeoning art, creative and design communities in the region to build meaningful connections with others in powerful, personal and practical ways," said Rasha Kashkoush, Head of Communications for Middle East, North Africa & Turkey at Facebook.
During the event, Facebook will showcase the likes of Blank Canvas, 81 Designs and MNDBAR.
Blank Canvas, a community building initiative on Facebook that supports emerging talent and crowd-sourced creativity, will provide facilitated community expression workshops with live music. 81 Designs will host interactive workshops on unique style of Palestinian cross-stitch embroidery 'Tatreez'. MNDBAR, an independent collective space that uses emerging technologies and design thinking tools to shift mindsets, will also host a workshop on basic principles of innovative problem solving.