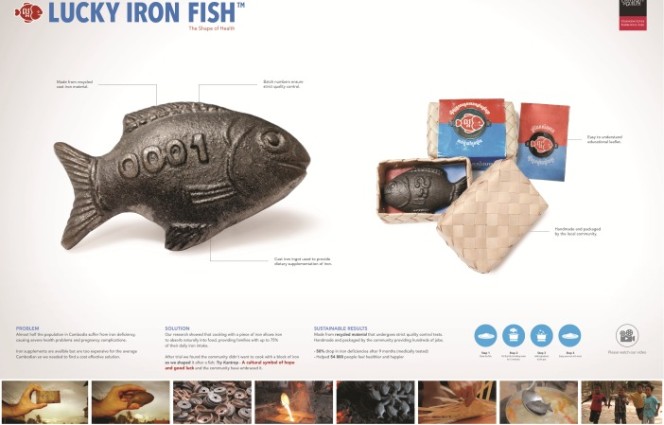 NOTE FROM EDITOR: Following the announcement of Geometry Global winning a Product Design Lion Grand Prix, early June 27, an investigation was launched on who the recipient of the award should be in a Product Design category. Given the nature of the category, it was decided that the award must be given only the company solely responsible for creating the product, and not the company that was creating awareness around it.
The 62nd Cannes Lions International Festival of Creativity will be indeed a memorable year for not just Geometry Global Dubai but the advertising and media industry in MENA region as this year, the agency is taking home the coveted Grand Prix in the category Product Design for its 'The Lucky Iron Fish Project'. This is the first ever Grand Prix that any agency in the MENA region has won.
The project was launched in Cambodia, where almost half the population is iron deficient. To tackle this issue, the University of Guelph was looking for a cost effective solution to fight this deficiency and then approached Geometry Global Dubai for a solution. A team went out to the villages to spread awareness to the people by creating iron in the form of a fish.
Apart from the Grand Prix, this year was particularly impressive for the global Ogilvy & Mather network as it won 4 Gold Lions, surpassing its record-breaking 2014 Lion haul of 110 Lions in the process.
"It's been another grand night for the global Ogilvy & Mather network. We're proud to provide good homes to another 19 Lions. Thank you to the talented creative people in our Bogotá, Johannesburg, London, Miami and Dubai offices. From iron to gold to grand prix. It's pure alchemy!", commented Tham Khai Meng, Worldwide Chief Creative Officer at Ogilvy & Mather.