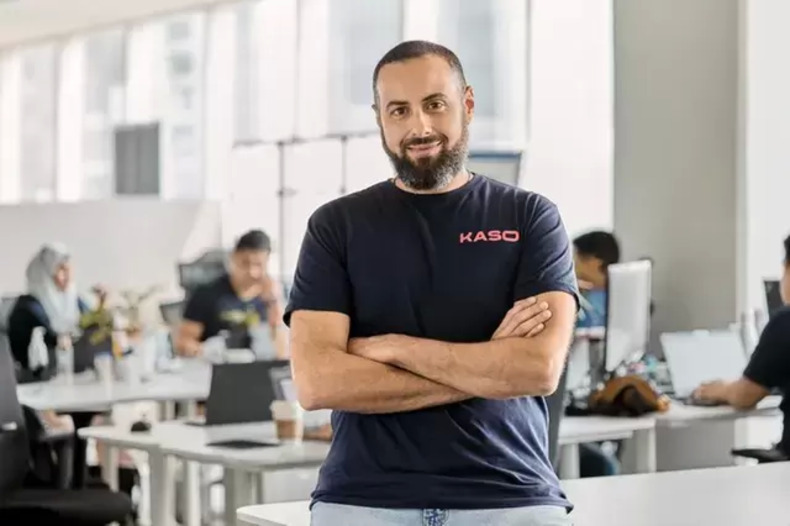 KASO, the leading B2B platform that digitizes procurement between restaurants and suppliers in the Middle East, is thrilled to welcome tech industry leader, Khaled Rashad, as their new Chief Technology Officer.
Khaled, a distinguished technologist with two decades of tech expertise, comes on board after contributing to the success of the region's most successful tech companies, Talabat and Careem, and global tech giants Microsoft and Amazon.
Most recently as former CTO of Talabat, he drove technological innovation, making food and grocery ordering effortless for millions of customers daily. Furthermore, during his tenure as the Sr. Director of Engineering at Careem, Khaled built a tech team from the ground up, leading them through the Uber exit.
On joining KASO, Khaled Rashad shared, "What drew me to KASO wasn't just the innovative tech or the business model, but the potential to reshape the entire food industry. Over the past years, I've seen the deep intricacies and possibilities within the food supply chain industry. At KASO, there's a genuine drive to address challenges and turn them into tangible benefits for restaurants and suppliers. There's so much we can do to shape a more efficient and sustainable global food system, and at KASO, I'm excited to make that vision a reality."
Manar Alkassar, Co-founder of KASO, said, "Having Khaled on board is more than just having a new tech leader; it's about incorporating the insights and entrepreneurial spirit that drove successes, for household names like Talabat, Careem, Microsoft, and Amazon. His ability to drive tech-driven innovation is exactly what we need as we enter our next stage of growth."
A graduate of The American University in Cairo, Khaled is recognized for his passion for building impactful products and fostering high-performing and collaborative tech teams. With his vast experience building engineering organizations across Vancouver, Berlin, Madrid, Dubai, Cairo, and more, he brings a global perspective to KASO's operations.
With the addition of Khaled Rashad to its leadership team following the company's $10.5 million seed round earlier this year, KASO continues to strengthen its role as both an industry disrupter and leader.
KASO also thanks Frank Biedka, the outgoing CTO, who will continue to lend his insights and experience to KASO as an advisor. His leadership and expertise from his days as Zalando's CTO have been essential in KASO's early-stage growth.