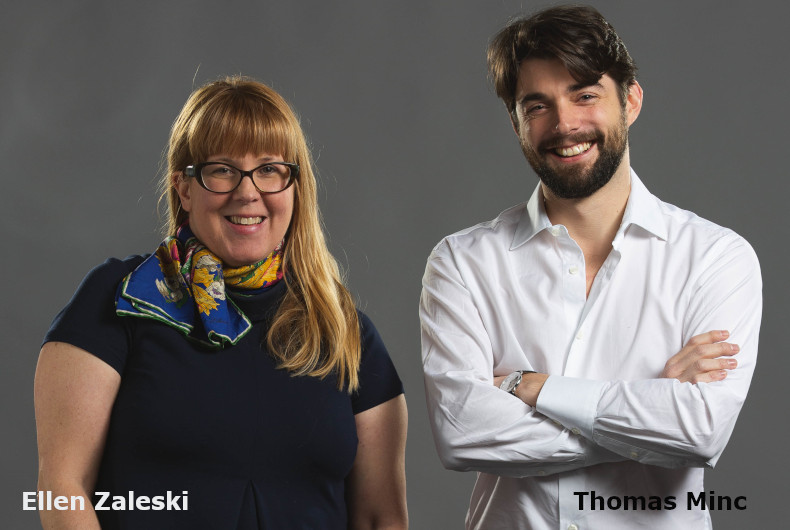 Havas Media Group has bolstered its global team with two new additions. Thomas Minc joins the media team as Managing Director, Global Strategy, and Ellen Zaleski as Managing Director, Global Insights. Both Mr Minc and Ms Zaleski report to Havas Media Group's Global Chief Strategy Officer, Greg James. The duo will co-lead Havas Media Group's ongoing initiative to translate data into tangible next steps through updates to processes, media metrics, and tools for the entire Group.
"I am excited about Thomas and Ellen joining the global media team, as we've seen a significant appetite from clients to return to the core of media—great insight, clear strategy and brilliant, hard-working media thinking. We're looking at the bigger picture, keeping out of the weeds and re-focusing on media itself which is exactly what clients need in a complex landscape," said Mr James.
Ms Zaleski joins Havas Media Group from footwear and apparel giant Nike, where she was Director of Consumer Knowledge. In her new role at Havas Media, Zaleski will work to build and further develop the insights-based services for Havas Media Group and its clients.
"This is an opportunity to redefine media for our teams, our clients, and the industry. Our commitment to meaningful media is enabling us to set new standards and goals, and to lead through innovation," she said.
Mr Minc first joined Havas in 2010, and over seven years worked in various roles, from Research Analyst up to VP Group Director leading Havas Sports & Entertainment. In 2016, he left to become Managing Director of Sopexa USA, a global integrated marketing agency. He will focus on the implementation of a new strategic planning process, support local and global strategy teams, and share thought leadership across the Havas Media network and wider industry.
"It's great to be returning to Havas, there's been so much positive change—from the renewed focus on meaningful media to our increased attention on our ways of working and our culture. The progression is impressive, and this is just the beginning," Mr Minc added.