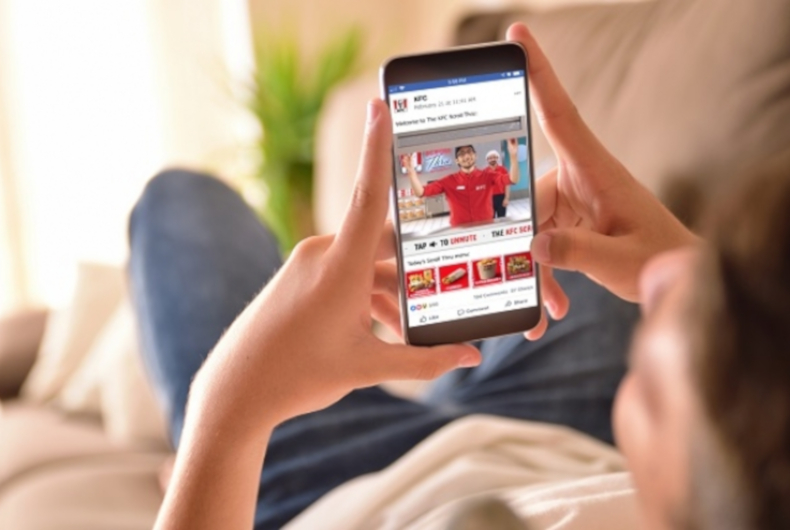 Social media users scroll through an average of 90 meters of content per day, which fast food company KFC believes works up an appetite. With this in mind, it has launched KFC Scroll Thru, a drive thru for the thumb. The interactive social experience allows users to get fed through their feed.
"We have always been part of many people's moments, and today people spend most of their time scrolling through their feed on social media. We want to still be part of their lives and keep what we deliver easy and relevant to what they need. Our choice was to do that in a creative and distinctive manner through The KFC Scroll Thru," said Ozge Zoralioglu, Chief Marketing Officer, YUM! Brands/KFC MENA Turkey & Pakistan.
Users scroll through their feed before being greeted by a KFC employee that welcomes them to KFC. As per the company, the KFC Scroll Thru makes ordering online easier, faster and offers the user a playful way to interact with the brand, while choosing and buying meals instantly.
KFC's digital journey is produced in both English and Arabic to deliver a different experience every time the posts appears on social media feeds.
"Social media content needs to move beyond news, promotional and topical posts for likes, comments and shares. It needs great 'made for social' creative ideas, amplified by the unparalleled reach, targeting and optimization that social media now offers, to build brands, engage consumers and drive sales. At Ogilvy, we believe social is the new advertising," added Patou Nuytemans CEO, Memac Ogilvy MENA.
The KFC Scroll Thru is available in social feeds and on websites all over the Middle East. For those who weren't hungry enough to order the first time, KFC's employee will inspire them to do so in surprising ways the next time they 'scroll-thru'.