Mashreq has been acknowledged with the 'Service Olympian Award for 'Most Viral Activities on Social Media' recognizing the bank's community engagement efforts on social media channels.
Ethos, a Dubai based consulting firm, conducted an in-depth market analysis to study how various brands ranked on their Social Media index. Based on its research, Mashreq ranked the first with the highest number of social media interactions among all banks in the UAE in 2016. Mashreq's win is based on its social media presence with over 675002 pages likes on Facebook, over 50442 Twitter followers, 160462 LinkedIn followers and 12600 Instagram followers.
"We are very proud to be recognized for our engagement efforts in social media by Ethos as a 'Service Olympian'. Our team works extremely hard in all aspects of our business to listen to our customer needs and provide solutions via proactive digital engagement and innovation. This award serves as a testament to our continued commitment to deliver on our vision and mission to our customers, our colleagues and all our stakeholders," said Basker Rangachari, Head of Marketing and Customer Experience at Mashreq.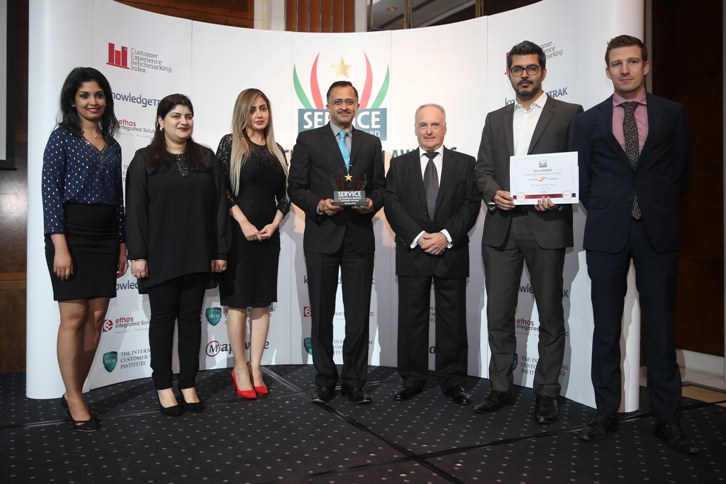 To mark the UAE's 45th anniversary, Mashreq launched its annual #youAE campaign, which took place from November 3rd – December 3rd 2016. This campaign raised Mashreq Bank's presence across all social media platforms by 50029 followers primarily on Facebook and Instagram.
"The Social Media Index is an independent third-party measurement that takes into account the banks' capability in reaching audience and its ability to generate responses that come in the form of likes, shares, comments and reposts. Third party independent endorsements like the Service Olympian Award are richly deserved and well-earned by our colleagues and I thank the Mashreq team for its efforts in making our social media presence a great success," added Mr Rangachari.