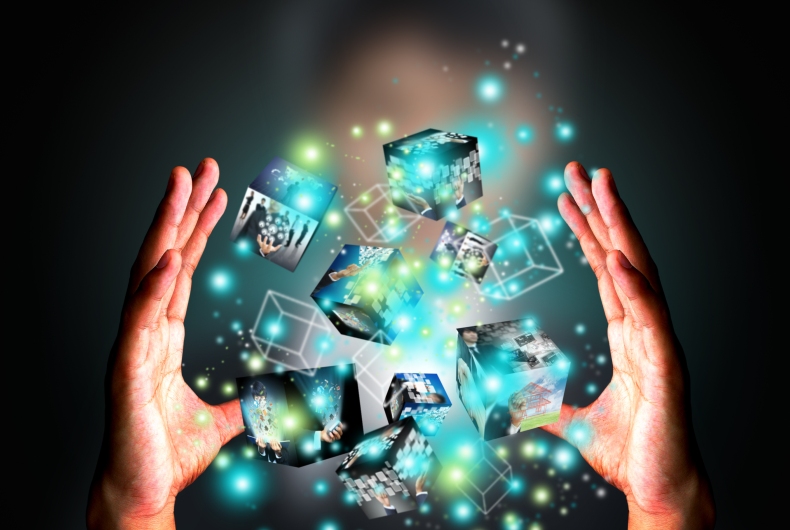 Disruption from innovative digital technologies could put more than USD 575 billion of Middle Eastern companies' total value at risk, according to a new report from Accenture.
The report, 'Accenture Middle East Innovation Maturity Index', is based on a survey of 200 C-Suite executives in Saudi Arabia and the United Arab Emirates (UAE) and an analysis of more than 275 companies across the Middle East that measures 'trapped value' — i.e., the value that businesses could be releasing or sharing if they could change faster and more fundamentally to capitalize on technology-enabled innovations and avoid industry disruption.
Accenture estimates that there is USD 578 billion in trapped value across the Middle East region. The report notes that while executives are aware of the threat of disruption, they are not prepared for it and appear reluctant to invest in the innovation needed to deal with it effectively.
For instance, 80 percent of executives surveyed said that they expect their industry to be disrupted by new innovations in the next three years, and more than two-thirds (71%) said they are not confident that their companies' innovation efforts are positioning them to overcome future disruption.
Moreover, six in seven respondents (85%) said that less than one-quarter of their company's total investments are allocated to boost innovation, and four in five (79%) said that their company doesn't plan to increase its current investment in innovation over the next five years.
However, the report identifies a small group of companies that are innovating with success. These 'Innovation Champions' account for the top 7 percent of companies on Accenture's Innovation Maturity Index, which measures companies' ability to innovate by adopting structures and processes that enable them to be data-driven and 'hyper relevant' to customers.
Innovation Champions use data, digital tools and new ways of working to execute what Accenture refers to as 'wise pivots' — i.e., building new digital-based businesses while continuing to grow and transform their core businesses.
The Innovation Champions understand that the key enabler of innovation practices is the ability to capture and glean insights from data — and this ability in turn leads to the generation of more data to drive organizational insights, thereby creating a virtuous cycle of growth. The report notes, however, that only 24 percent of companies surveyed said they can realize measurable value from their data.
"Though the world may be deluged by data, companies in the Middle East are failing to make good use of it. Companies must embrace innovation with a sense of urgency — or risk being disrupted. Closing the data value gaps will help Middle Eastern companies go a long way to reaching their innovation potential, especially in areas such as artificial intelligence," said Xavier Anglada, who leads Accenture Digital in the Middle East and is a co-author of the report.
The report identifies four key actions that Innovation Champions take to unlock trapped value in data. Specifically, they:
Build Solid Data Foundation: Two-thirds (64%) of Innovation Champions have a thorough knowledge of what data they have, where it resides, where it flows, who uses it, and how. They integrate data across their organizations in a structured way by building a solid data platform, putting the right architecture in place, and taking an active role in establishing the foundational capabilities related to master data management of critical data domains. This provides them with fast access to trustworthy data that can be used to drive insights and real-time decision-making.
Operationalize Data Management & Governance: Innovation Champions operationalize their data by focusing on good data governance, metadata management, and data veracity. For example, 71 percent of Innovation Champions adopt guidelines, standards and other governance measures to ensure data compliance and the effective interoperability of their systems. By controlling and managing data at scale, they leverage it as an enterprise-wide strategic asset.
Convert Data Into Insights & Action: Innovation Champions generate analytical insights to serve as the gateway to insight-powered enterprises, integrating data-driven decisions across the business functions. They develop advanced-analytics strategies and explore the potential of artificial intelligence. In fact, more than two-thirds (71%) of Innovation Champions have created well-defined objectives for their analytics strategy, as well as a well-defined operating model for their analytics teams.
Realize Value From Data: Innovation Champions ensure that the implementation of their data and analytics strategy generates business benefits and drives sustainable returns. To realize value from their data, they employ data-driven business models, effectively manage data performance, and implement data value trackers. Accenture's research shows that 65 percent of Innovation Champions are much more likely than the other companies (42%) to prioritize data over instinct when making decisions.
"The disruption that digital has ushered into the world is only beginning. Today's Innovation Champions are driving success across their businesses, carefully pivoting from core to new business by deliberately building innovation structures to power their growth. Their ability to derive value from data will form the bedrock of their ability to innovate," said Yusof Seedat, a research director at Accenture and co-author of the report.