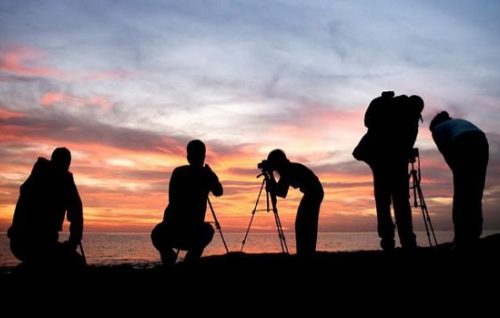 The National Media Council (NMC) and Sony Middle East and Africa (MEA) recently conducted their first ever photography workshop that witnessed participation from local media professionals and senior photographers in the UAE.
This initiative is part of the agreement signed between the two parties aimed at organizing a series of photography workshops for NMC photographers and other media professionals from the industry.
The first workshop was held at the Marriott Hotel in Abu Dhabi, and was attended by key officials and directors from NMC and Sony MEA including Omar Al-Humaidi, Head of the Training and Development Division at NMC and Ibrahim Al Rais, Head of Imaging and Videography at NMC.
Led by a professional photographer, the workshop hosted 19 senior photographers who engaged with the speaker on various photography-related topics. All attendees received certificates at the end of the workshop.
"We are very pleased to announce that our first ever joint photography workshop with the NMC was a great success. The digital camera sector is an important segment for Sony and it plays a vital role in contributing to the overall advancement of the imaging sector. Sony has a team of highly trained, professional engineers who are constantly updating and developing our cameras, and we wanted to ensure that we equip photographers with the right skills to use these cameras to their maximum potential," commented Murat Gebeceli, Head of Digital Imaging, Sony MEA.
Meanwhile, Ali Abu Eida, a cameraman at NMC commented that the workshop helped him learn and experience the unique capabilities of Sony cameras.
Maher Khaled, another NMC cameraman, commended the topics and interactive discussions of the workshop, noting that the session has aided him improve his skills and experiences in the photography area.
Qais Moustaf Ramadan, a photographer and videographer at NMC added, "The workshop saw a positive interaction between us and the lecturer; I was able to experience firsthand Sony's latest mirrorless cameras during the sessions and I found out their innovative features that will help me in the photography field."