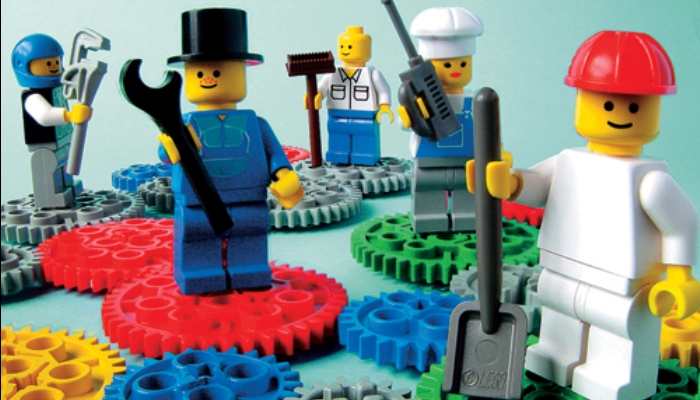 A space jump… The world's biggest toy store… Jumping with D Rose…
Consumers are shaping the way we shop like never before with their need to explore, learn, experiment and communicate, pushing brands to connect with some of the most vital elements of human nature.
Brands are beginning to turn storytelling into 'story doing' giving customers the freedom to create their own experience alongside the brand. This increases interaction and reinforces trust and loyalty, turning the serious business of shopping into the serious business of play.
The purpose of storydoing is to create an experience signature for an audience – something that is innovative, personable and unique to the brand. Experience signatures enable consumers to develop a deep emotional connection with a brand whether in-store or online.
So how can retail brands create an experience signature of their own? FITCH believes the secret can be found in a simple, human trait: the instinct for play.
As we progress from childhood to adulthood, societal conventions mean our natural instinct to play is quashed.This is unfortunate: not only is play a key to unlocking creativity, but it also helps us learn. It is LEGO's philosophy that 'good play' enriches a child's life – and its subsequent adulthood. It's a process that brands can use to engage consumers,building relationships on a deeper level while adding value to shopper's daily lives.
As with so many aspects of marketing, technology has a role to play in the way that brands build and shape relationships with their audiences. Social media and mobile devices enable a wider audience reach than ever before.
However, shoppers are still open to enjoying personal experiences that digital can't deliver.This is an opportunity for brick-and-mortar retailers and brands to offer human interactions that enhance experiences and engage shoppers, giving them something to take home, whether in a shopping bag or as a memory.
Storydoing is about building brand engagement through these physical interactions. While there's no doubt that communications need to be effective across all platforms and through all channels – whether that's physical, humanor digital – brands need to strike an equal balance. Technology has distracted marketing strategies away from human and physical touchpoints– FITCH sees storydoing as a means of rebuilding this personal connection.
The storydoing approach has proven successful for a variety of brands. Most recently, FITCH designed Hamleys World in Moscow, Russia – the largest toy shop in Europe featuring themed 'Worlds of play' which produce wildly different experiences for customers. 'Worlds of play' include a go-kart track, a 13m tall LEGO rocket and a full-size replica of the iconic Millennium Falcon from the Star Wars franchise.
However, play needn't be confined to toy stores. Red Bullhas cleverly utilised their slogan 'Red Bull gives you wings' as a blank canvas for a range of excellent experiential activity. Their host of events, stunts and more has incredible potential for a multi-channel brand approach – from Felix Baumgartner's infamous skydive from space to the adrenaline-fuelled Red Bull Air Race, now a global phenomenon.
A completely different example is U.S. luxury home and lifestyle retailer PIRCH. FITCH designed their new 'How to live' concept, bringing 'try before you buy' to a new level. Customers can trial every product in a PIRCH store – from kitchen appliances to showers to mud baths.The opportunity to interact with these products elevates the shopping experience and allows the brand to connect with the shopper on an emotional level. As a result PIRCH's sales increased dramatically and the business was listed among Forbes' 25 most promising businesses in the U.S.
In 1906 Harry Gordon Selfridge founded one of the most playful retailers to date: Selfridges. He said "Remember always that the recollection of quality remains long after the price is forgotten." Selfridge believed that the shopper should walk into his store, shake hands with the brand and get to know it face-to-face. Selfridge never underestimated the importance of play, and 100 years later his department store remains one of the most iconic in the world.