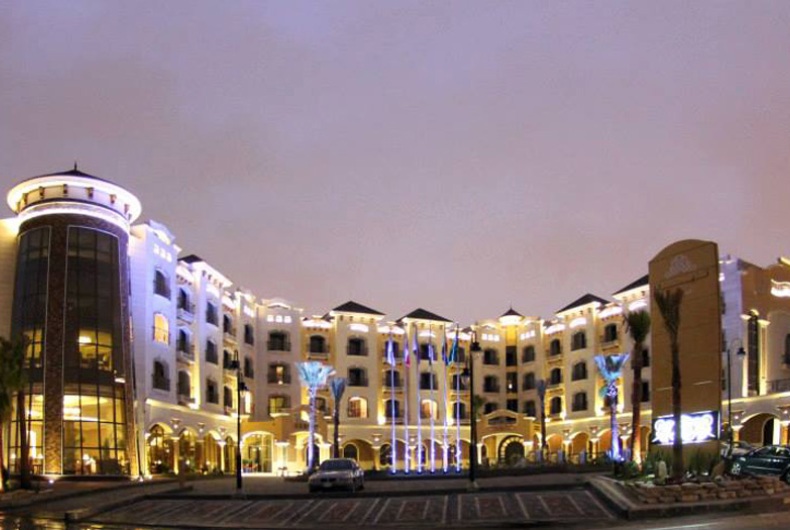 Riyadh has been named the sixth fastest growing travel destination in the world, according to the Mastercard Global Destinations Cities Index 2016 which was released recently. Riyadh, with a compounded annual growth rate of 16.45 percent, is one of four cities from Middle East and Africa (MEA) to find a place among the list of top 20 fastest growing destinations with at least one million overnight visitors in 2016, along with Abu Dhabi (#3) and Dubai (#20).
Riyadh was also ranked the second most popular destination in MEA, with the Saudi Arabian capital projected to receive 4.59 million visitors in 2016. Bangkok topped this year's list of the world's most popular travel destinations, pushing London to second spot, with Paris, Dubai and New York rounding off the top five.
Now in its eighth year, the Mastercard Global Destination Cities Index provides a ranking of the most visited and fastest growing cities around the world. It also projects visitor volume and spend estimates for the 2016 calendar year, while delivering a deeper understanding of how people travel and spend around the world. As cross-border travel and spending continue to grow at a faster pace than the world GDP, the world's cities continue to be engines of broader economic growth.
"Riyadh has consistently clocked high growth rates in international visitor arrivals over the past many years. Riyadh's strong performance in this year's Index – achieved on the back of renewed investment in tourism infrastructure and an ever-strengthening reputation for being a center for business tourism and for events and exhibitions – is commendable given it has been accomplished against a backdrop of continuing global economic uncertainty, which has affected tourism in many parts of the world," said Raghav Prasad, General Manager for Gulf Countries Mastercard.
Riyadh's top five feeder cities are all in the Middle East, with visitors coming via Dubai being the fastest growing segment at 39.2 percent between 2015 and 2016. In terms of country of origin, Kuwaiti residents account for 13 percent of international visitors, followed by Jordan at 10 percent, Egypt at 9 percent, and Pakistan and UAE both at 8 percent.
Fastest Growing Destination Cities Unlock Growth Trends
The difference between the global Top 10 and the fastest growing Top 10 destination cities suggests that Asia Pacific and the Middle East and Africa have become increasingly important to the global economic landscape. Many cities measured on the Index have increasing growth trajectories, indicating the growing interest in both visiting and living in cities.
Cities that made the Top 6 fastest growing destinations include:
· Osaka – 24.5 percent
· Chengdu – 20.14 percent
· Abu Dhabi – 19.81 percent
· Colombo – 19.57 percent
· Tokyo – 18.48 percent
· Riyadh – 16.45 percent
In this edition, the Index also explores whether visitors travel for business or leisure, and provides insights into how international visitors are spending, including dining, lodging and shopping. The 2016 Index shows that among the Top 20 cities, more people travel internationally for leisure, except to Shanghai. In terms of discretionary spending decisions, most visitors overwhelmingly spent more while shopping, except in Paris, New York, Barcelona and Amsterdam where dining was the top category. Seoul topped the list for greatest percentage spent on shopping against all categories at 58.7 percent.
Giving insight into top destination cities in the region, the report has Dubai as the top ranked destination city in the region (ranked fourth globally), while Abu Dhabi is the fastest growing in the region with a growth rate of 19.81 percent. This marks the United Arab Emirates as both the most visited and fastest growing country in the region for the second year in a row.