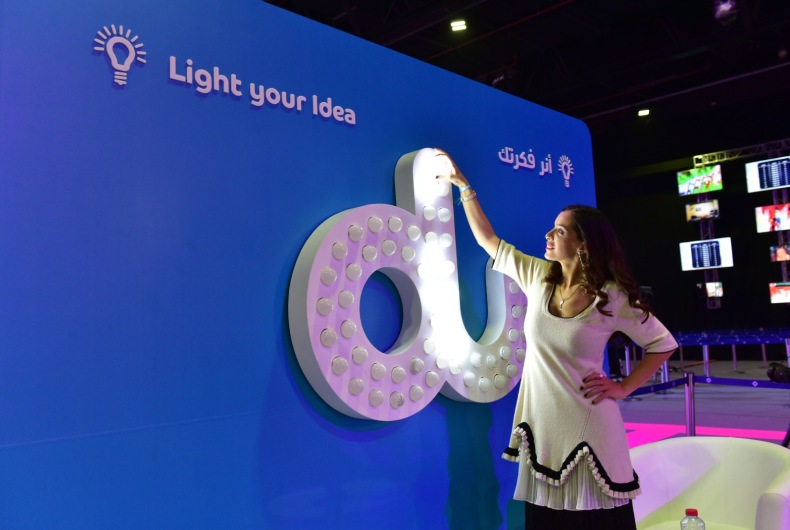 The region's first ever celebration of online content creators, media influencers, fan communities, and industry professionals took place at VIDXB. Held between 8-9 December at the Dubai World Trade Centre, du was the official telco partner during the event where it hosted a meet and greet for visitors to meet influencers, and interact with the du 'lightbulb' logo activation.
Visitors were able to write down their ideas, which would then appear within the hundreds of lights making up the du logo. The event brought together a variety of different content creators, fans and influencers from around the world.
"We are pleased to have been the first telco partner at VIDXB, as it was a great opportunity for us to be part of the growing community in the online video world," said Abdulwahed Juma, Executive Vice President of Brand and Corporate Communications, du.
He added, "At du, we feel it is important to celebrate aspiring youths and their goals in the world of content creation, as they are pioneering the future of our digital age. As an organization we are committed to supporting inspiring entrepreneurs in all aspects of the business including the digital market."