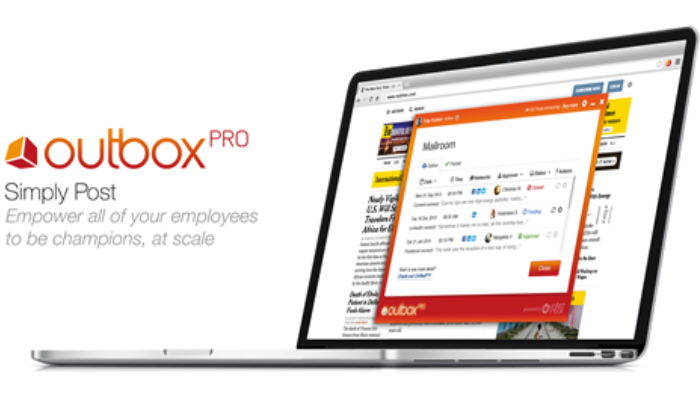 With social media spend expected to grow to 21.4 per cent of marketing budgets by 2019, it has become crucial for companies to increase the quality of, and reduce the time needed for, their content marketing creation and management processes.
In this backdrop, Unified Inbox launched Outbox Pro, a service that claims to not just publish posts faster but also share, review and edit them across multiple social platforms.
"Organizations no longer ask 'Should we do social media?' Instead they ask, 'What tools will help us do it better and faster?' We are excited to launch Outbox Pro to help companies increase the quality of their posts by simplifying their social media creation, approval, and posting processes," commented Founder and Chief Executive Officer of Unified Inbox, Toby Ruckert.
The web browser extension, currently available for Chrome, aims to enable users to create, share, review, edit, approve, schedule, publish, and track both original and curated web content from one or more authors on the most popular social networks, including Facebook, Twitter, and LinkedIn.
Another feature of Outbox Pro is that it increases the effectiveness of social content by giving companies the ability to include authors outside of traditional digital marketing roles.