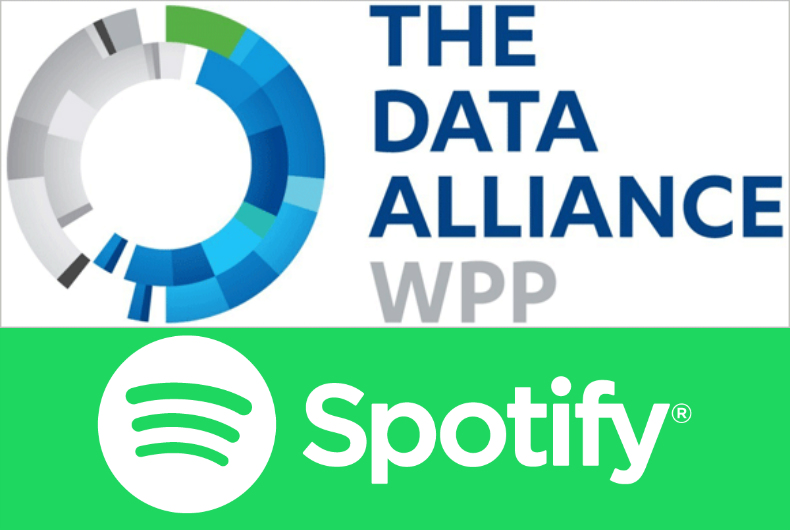 WPP's Data Alliance and Spotify have formed a global partnership for collaboration in data, insights, creative, technology, innovation, programmatic solutions and new growth markets. WPP now has listening preferences and behaviors of Spotify's 100 million users in 60 countries. The multi-year deal provides differentiating value to WPP and its clients by harnessing insights from the connection between music and audiences' moods and activities. Music attributes such as tempo and energy are proven to be highly relevant in predicting mood, which enables advertisers to understand their audiences in a new emotional dimension.
New insights uncovered in the partnership enable better campaign planning, the development of more relevant creative and enhanced targeting that connects consumers to the right messages, at the right time and on the right platform. It supports the development of data-fueled solutions for clients across the advertising life cycle; and in particular, the arrangement will give WPP agencies unrivaled insights for making impactful brand connections with hard-to-reach Millennial and Generation Z consumers.
"WPP and Spotify are humanizing 'quant' data by harmonizing it with music preferences as a new window into the mood and emotion of global audiences during daily moments. It's not about 'just' having data anymore, it's about finding new ways to create connections through emotion," said Nick Nyhan, CEO, WPP's Data Alliance.
"Today's announcement lays the foundation for a long term strategic alliance between Spotify and WPP. This partnership will drive mutual growth and enable us to further unlock the power of technology, creativity and music data for brands," added Alex Underwood, VP Global Head of Agency and Partnerships, Spotify.
With this partnership, WPP operating companies will get first-mover access to Spotify's mood data via Wunderman's Zipline Data Management Platform. By connecting WPP operating companies' own data elements to Spotify's insights on their users' mood, listening and playlist behavior, activity and location, WPP operating companies can enhance targeting to consumers across channels.
WPP operating companies will also get unique access to Spotify's data on connected device usage which also supports targeting and the delivery of the right message at the right time. GroupM gets an exclusive infusion of Spotify data into LIVE Panel via Lightspeed Research; this includes Spotify's internal audience segmentation study.
Kantar is conducting media research in 12 markets to help measure the quantity and quality of the Spotify audience compared to radio listeners. WPP operating companies will be launch partners for audio programmatic marketing platforms (PMPs) through AppNexus' audio programmatic platform.
WPP operating companies will be the premier launch partner to Spotify in select new launch markets and
WPP operating companies will enjoy visibility into Spotify's product roadmap and access to beta testing.
"The insights we'll develop from Spotify's behavioral data will help our clients realize a material marketplace advantage, aiding delivery of ads that are appropriate to the consumer's mood and the device used. Additionally, when connected to all of the other consumer data we are able to gather from hundreds of sources, this will enhance our ability to have the most complete consumer view in order to help marketers achieve successful outcomes," said Harvey Goldhersz, CEO of GroupM Data & Analytics.