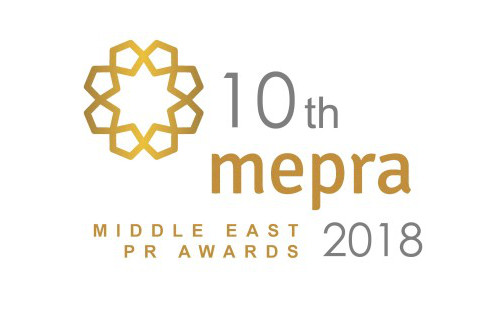 More than 30 agencies and in-house communication teams have made it to Middle East Public Relations Association (MEPRA) 2018 Awards shortlist. The award ceremony will take place on November 28, 2018 in Dubai.
This year marks the 10th edition of the award that celebrates practitioners in the Middle East.
APCO Worldwide, ASDA'A BCW, Cicero & Bernay, Four Communications Group, Hill+Knowlton Strategies, Seven Media and Weber Shandwick MENA are in the running to win the Large Agency of The Year award, while Acorn Strategy, Brazen, Kekst CNC, Markettiers, SOCIATE and Taqarabu Hybrid Communications will compete for the Small Agency of the Year title. The In-House Team of the Year award is also split by size, with Emirates Global Aluminium and Etihad Aviation Group vying for Large In-House Team of the Year and Dubai Properties and Marriott International contending for Small In-House Team of the Year.
For the first time the Dave Robinson Outstanding Young Communicator of the Year Agency & Corporate winners will receive a MEPRA Academy scholarship. Both the agency and corporate winners will be rewarded with eight complimentary training sessions from the 2019 MEPRA Academy calendar to assist with their continuous professional development.
This year saw 231 entries submitted, which were assessed by a panel of more than 50 regional and international industry experts to select the 2018 finalists and winners. The judging process was also reviewed by AMEC CEO Barry Leggetter, who served as an independent adjudicator.
"The quality of entries submitted for this year's Awards is very strong. There are some real stand-out entries, highlighting how public relations teams in this region are delivering impactful business results for organisations through creativity, storytelling and thoughtful planned campaigns. This year's MEPRA competition is tough, and those recognized as finalists should be immensely proud of their work," commented MEPRA Awards Judge and Managing Director of Hanover Middle East, Jonty Summers.
This year, shortlisted entries were limited to 10 per category. For categories, which received a larger collection of entries, only the top 10 were shortlisted, even if the submission reached over the 70 percent scoring threshold. This was the case for Best Use of Influencer, Best use of Digital PR, Best Use of Traditional Media Relations, Best Sustainability and Social Impact Campaign, Best Integrated Campaign, Corporate Reputation and Best Launch Live Event or Stunt.
"I was impressed not only by the high standard of the entries but the sheer vibrancy of public relations work in the Middle East that the entries showed. What I liked was the care the judges took to provide entrants with constructive feedback and a clear rationale behind their scoring. Having a judging panel of 54 judges gave a high level of transparency to make sure each entry was scored fairly and ethically," added MEPRA Awards Adjudicator and AMEC CEO Barry Leggetter.