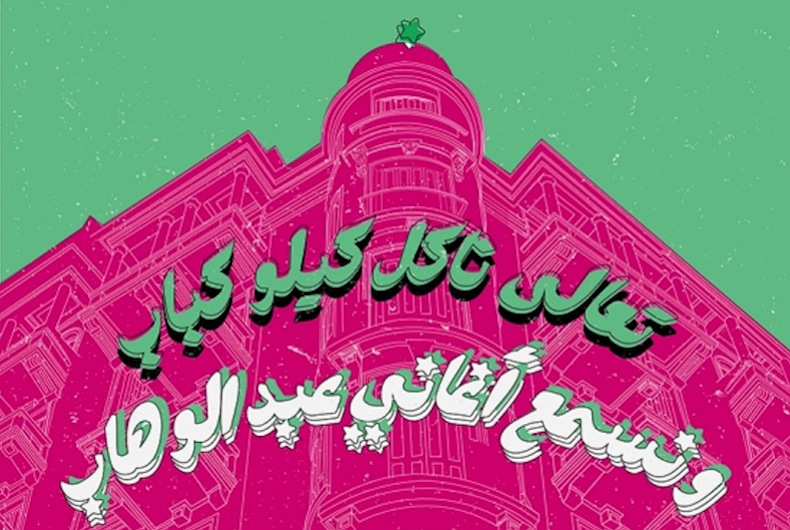 Al Ismaelia for Real Estate Investment and J. Walter Thompson Cairo have partnered to create a vibrant new typography in Cairo. The project is named Khotout West El Balad that translates to Typography Of Downtown City. The initiative focuses on restoring the grandness of Downtown Cairo and to preserve its architectural heritage.
The idea was developed while Al Ismaelia was trying to restore several buildings in Downtown Cairo. During this time, the company came across Plexiglas-mounted, LED-lit signs that were obscuring some of the most beautiful architecture in the city.
The project believes that Downtown Cairo has always been the focal point of change in the social, and cultural fabric of the city. And fonts, just like buildings and arts, are a reflection of the social cultures that have created them. The fonts of Downtown Cairo are no exception; they tell the story of Cairo through the facades of the great Downtown neighborhood.
The project captures six different types of fonts from different eras and highlights how these were integrated into the daily lives of the societies. This initiative recreates these fonts in a contemporary setting and makes them available for use by today's artists, businesses and retailers. There is a series of typefaces introduced to promote the use of Arabic. These signs were created by transforming the handmade craft into digital craft. The intention is to encourage young designers to reconsider the importance of calligraphy and its aesthetics. Each of the six fonts that were created were inspired by an iconic neighborhood shop sign and named after elements of Downtown Cairo's culture.
The project presents a refreshing way of celebrating a culture's history, and aptly has the following message on its homepage 'There is not a more honest celebration of our history than by taking it with us into our future'.
Credits:
Client: Al Ismaelia for Real Estate Investment
Creative Agency: J. Walter Thompson Cairo
Executive Creative Director: Mohamed Hammady
Business Director: (Exec) Mostafa Shady
Managing Director: Mai Azmy
Account Executive: Malak El Nahas
Design Director: Ibrahim Islam
Senior Copywriter: Adam Mourad
Senior Art Director: Nardine Shenouda