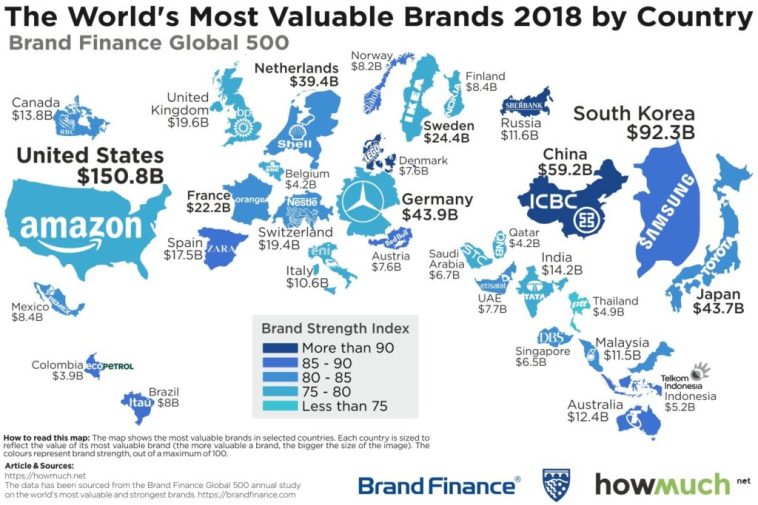 Amazon's aggressive stance in diversifying its services has paid off. The company has overtaken Google as the most valuable brand in the world. As per Brand Finance Global 500 2018 report, Amazon's value has increased by 42 percent in the past year to USD 150.8 billion.
Apple has ranked number two with a value of USD 146.3 billion. Google has dropped from its first to now third position, recording a slow brand value growth of 10 percent to USD 120.9 billion.
"Jeff Bezos once said that 'brands are more important online than they are in the physical world'. He has proved himself right by choosing the name Amazon, known as the largest, most powerful river in the world, as 23 years later the Amazon brand carries all before it as an unstoppable force," commented Brand Finance CEO David Haigh.
He said that the strength and value of the Amazon brand gives its stakeholder permission to extend relentlessly into new sectors and geographies. "All evidence suggests that the amazing Amazon brand is going to continue growing indefinitely and exponentially," he said.
Amazon made a significant play in the Middle East & North Africa (MENA) region as well last year when it acquired Souq.com and also with its services such as Prime Video.
In its country wise data, the report has also included Etisalat from the UAE valued at USD 7.7 billion and STC from Saudi Arabia valued at USD 6.7 billion.
For the first time since its inception, technology brands claim all top five places in the the Brand Finance Global 500 study league table. Samsung (USD 92.3 billion) is ranked at number four and Facebook (USD 89.7 billion) takes the fifth spot.
It should also be noted that Google-owned YouTube more than doubled its brand value to USD 25.9 billion, jumping 70 places to 42nd spot.
The rankings are based on a 'brand strength rating' that takes into account aspects such as marketing investment, stakeholder equity and business performance, and by calculating the economic benefit and future revenues of licensing the brand on the open market.