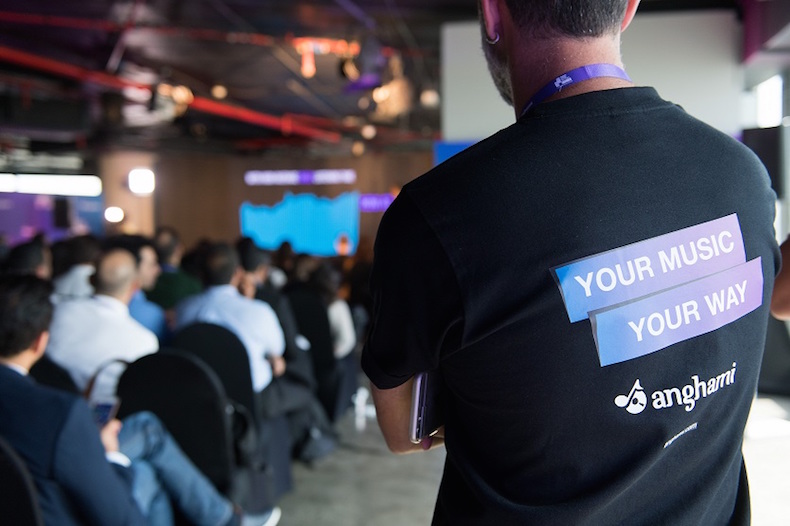 With new innovative tools, Anghami, wants to assist brands and creative agencies better connect with consumers through relevant messages and tailor them in real-time. The music streaming company, introduced these innovative tools which expect to revolutionize listeners' experience from an ad-supported music streaming, through its 'Dynamic Creative Audio Ads' and 'Programmatic Audio Ads' along with 'Research-Enabled Audio offerings'.
The technologies were introduced during the Audio Day conference, held in collaboration with its exclusive media representatives DMS – the digital arm of Choueiri Group.
The dynamic creative technology will help brands target consumers in real-time with personalized messages based on weather, time of day, location, device and, of course, the music they're listening to. The programmatic tools allow for always-on, real-time consumer reach across all their devices. The data communicated through allows consumers to provide their feedback and preferences. This enables marketers to constantly evolve their approach to ensure their messaging is as relevant as possible while telling a compelling story. This flow of data going through the platform can generate research-enabled audio offerings that fit best to the brands strategies.
Addressing representatives of media agencies in the region at Anghami's Audio Day, Elie Habib, co-founder and CTO of Anghami said, "The industry is in a constant revolutionary mode and Anghami is keeping its customers on the beat of its continuous evolution globally. Many brands are recognising that content, context and data-driven marketing is a great way to keep consumers engaged, and Anghami continues to expand and innovate to offer them the latest breakthroughs. Today the streaming audio company is the first to bring the dynamic creative technology, programmatic and research-enabled ad offerings to the regional audio marketplace. These new tools will allow us to customise a more personal experience for our listeners while providing customers with 3rd party research on impact of their campaigns."
Marketers who want to learn how to better reach the music-streaming platform's 50 million active listeners will gain access to real-time personalised creative at scale.
"The dynamic creative technology can scale a personalised experience while allowing marketers to target listeners not only based on demographics but also targeting psychographics. It can create thousands of versions of an audio ad easily and efficiently. Brands can record a script with multiple message variations, release ads in an automated way across devices and measure impact based on the consumer's context and other data. Our extended database and ability to deliver tailored, data-driven audio creative in real-time, give us the opportunity to unlock the power of audio and allow brands to create their own sonic identities. These tools will serve as a foundation to a new era of dynamic ads," said Elie Abou Saleh, Commercial Director, Anghami.
"Combining the local knowledge and expertise of the MENA media landscape with relevant, market leading technologies offers a more efficient and impactful alternative to agencies and marketers for buying media in MENA. These innovative solutions challenge the status quo and facilitate the development while enabling DMS and Anghami to push the envelope and continue to drive advancements forward," added Michel Malkoun, Chief Operating Officer, DMS.