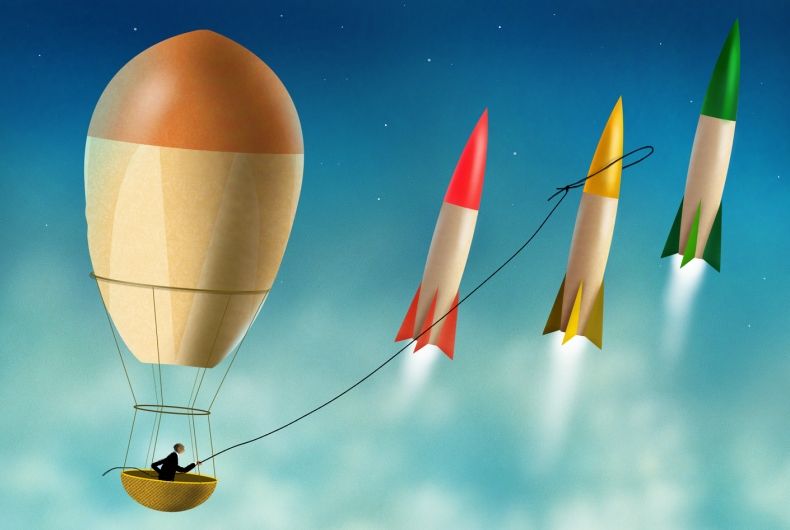 Apple, Google, Tesla and Microsoft retain the top four spots in The Boston Consulting Group's annual survey of the most innovative companies. Amazon moves up four spots to round out the top five. Netflix and Facebook join the top 10 for the first time, moving up 15 and 19 spots respectively.
This year's list is a global group. Around 34 companies on the list are from the US, 10 are from Europe, and six from Asia. This regional mix represents a significant shift toward North American companies, which capture 68 percent of the top 50, up from 44 percent in 2013.
BCG has surveyed more than 1500 senior innovation executives, across a wide range of countries and industries, 11 times since 2004 to cast light on the state of innovation in business. In its new report, The Most Innovative Companies 2016: Getting Past 'Not Invented Here', the firm lists the 50 companies that global innovation executives ranked as the most innovative and explores the increasing imperative for companies to bring in innovations from outside.
"Given faster-changing markets and the fact that even in more traditional sectors, technology is becoming a key differentiator — a not-invented-here mindset can be fatal. Today's most successful innovators strike a strategic balance between internal and external innovation. They are smart and efficient at scanning for external ideas—and deft at bringing them inside," said BCG Partner and Report Co-Author Andrew Taylor.
The research finds a gap between the strongest innovators and their weaker peers in the pursuit of external ideas. Strong innovators take a more analytical approach, with 65 percent reporting they find new ideas through social network and big data mining (compared with just 14 percent for weak innovators). Strong innovators are also flexible in how they bring in innovations. For example, 66 percent say that they find new ideas through external partnerships often or very often (versus just 22 percent for weak innovators).
"We see innovators increasingly embracing advanced analytics to spot key technologies to license and targets for acquisition and partnership—allowing them to shorten development cycles and outrun competitors," said BCG Partner and Report Co-Author Michael Ringel.
Companies seeking to tap the benefits of external innovation use a range of techniques, both structural and cultural, to bring outside ideas inside. "Leading innovators combat the not-invented-here mindset through structure and culture. They complement traditional vehicles like joint ventures with newer approaches like corporate venture capital and incubators—and through incentives and leadership they foster a more outward-looking culture," added BCG Partner and Report Co-Author Hadi Zablit.
The data supports this point of view. For example, among strong innovators, 62 percent use incubators (versus only 13 percent of weak). And 80 percent of strong innovators report their organization is open and collaborative (versus 22 percent of weak).