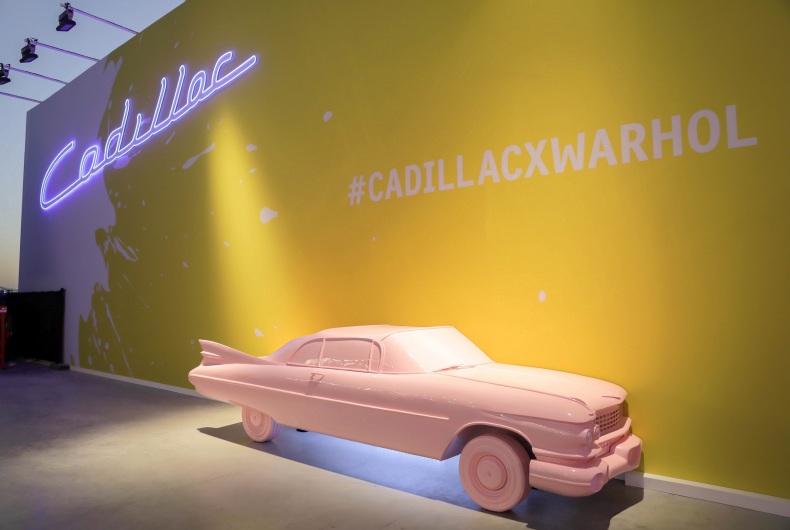 Cadillac Middle East is partnering with Gulf Photo Plus (GPP), as the official presenting partner of GPP Photo Week 2018, the international photography event in the region. Taking place from February 7–12, 2018 at Alserkal Avenue, the event partnership will see Cadillac team up with New York-based photographer and filmmaker, Khalik, to co-create and present a series of portraits of the Arab diaspora of New York City, as a continuation of the brand's Arabs of New York campaign.
Khalik's work has been under the spotlight of Cadillac's campaign, as part of its Dare Greatly initiative. In addition, Cadillac, in partnership with Khalik, will feature exhibitions, photo walks, special events, and workshops taught to the public during the six-day GPP Photo Week 2018.
"Cadillac has long been an advocate of platforms like GPP. Through our 115-year history we have always been at the heart of the fascinating and ever-changing art scene. Our brand and products have played a crucial role in many artists storytelling, from Andy Warhol's pop art pieces to Bruce Springsteen's Pink Cadillac," said Nadim Ghrayeb, Head of Marketing, Cadillac Middle East.
He explained that Cadillac looks to nurture this partnership both globally and locally by co-creating and promoting initiatives and artists such as the Letters to Andy Warhol exhibition at Sole DXB and partnering with Nafsika Skourti a Jordanian designer. "We have started 2018 with GPP and Khalik to continue our story of Arabs of New York and promote young photographers in the region at this unique activation," said Mr Ghrayeb.
"We are proud, grateful, and very excited to welcome Cadillac to the GPP family as our presenting sponsor for GPP Photo Week 2018. Cadillac's support for the rapidly developing photography scene of the MENA region is invaluable, and we are privileged to labor alongside them in pursuit of our mutual vision of equipping and inspiring the photography community here in the Middle East," commented GPP Co-Director Mohamed Somji.
The portraits of the Arab diaspora in New York City – exhibited for the very first time at GPP Photo Week 2018 – will be shown alongside Khalik's signature body of work, Souls Against the Concrete, at Alserkal Avenue's much-heralded multi-disciplinary space, Concrete.