Cicero & Bernay Public Relations (C&B) has strengthened its Middle East & North Africa (MENA) region capabilities by expanding into Algeria and Tunisia through a new strategic affiliation with Kalima.
The agreement follows C&B's recent partnerships with Daily Public Relations in Bahrain and ProComms in Oman that were finalized in March 2017.
It also adds to its growing list of footholds across the MENA region including affiliations with leading agencies in Iraq and Jordan (Bashir Mraish Consultancy), Kuwait (Local Flavor), Saudi Arabia (Y&D) and Turkey (Miya PR & SM). By end of 2017, C&B expects to have a network across 16 markets, giving the agency significant regional footprint.
"Kalima has a similar ethos as that of C&B, focusing on adding value to clients via a customer-centric and results-focused approach.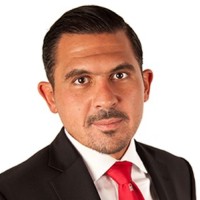 This shared philosophy makes us natural partners and we are pleased to be adding Kalima to our network of experts – adding valuable insights to C&B's network from Algeria and Tunisia. We are also pleased to be continuing our expansion plans in line with C&B's wider strategy to grow its presence across all countries in the MENA region," said Ahmad Itani, COO of Cicero & Bernay.
Founded in 2003, Kalima is a subsidiary of the Impact group, a communication groups in the Maghreb, and offers a combination of public relations, press relations, editorial communication, financial communication, citizen communication, sales promotion consulting and events.
C&B's agreement with Kalima includes the provision of public relations services, on-ground support, and development of targeted communication and PR strategies that cater to the growing Algerian and Tunisian markets.
This latest affiliation with Kalima supports C&B's wider strategy to enhance its presence in GCC countries, growing its client portfolio to include multinational corporations, and building a regional and global network of experts.