Cicero & Bernay (C&B) is enhancing its Middle East & North Africa (MENA) region network capabilities through an affiliation with Local Flavor, based in Kuwait. This agreement follows a number of 2016 announcements of new alliances for C&B, with the agency expanding its reach to Iraq, Jordan, Saudi Arabia and Turkey.
"The signing of this affiliation agreement amplifies our strong capabilities throughout the MENA region in delivering comprehensive public relations and communication services. Local Flavor and C&B each have a strong service ethos that delivers tailored client servicing and communication planning for our clientele. Our complementary insights will enrich already effective communication delivery across both of our markets and to the wider region," said Ahmad Itani, COO of Cicero & Bernay.
The affiliation will enable both agencies to work closely together, in order to provide a range of public relations services to clients. The agreement will include the provision of public and media relations services, business development capabilities, communication development tools and PR strategies.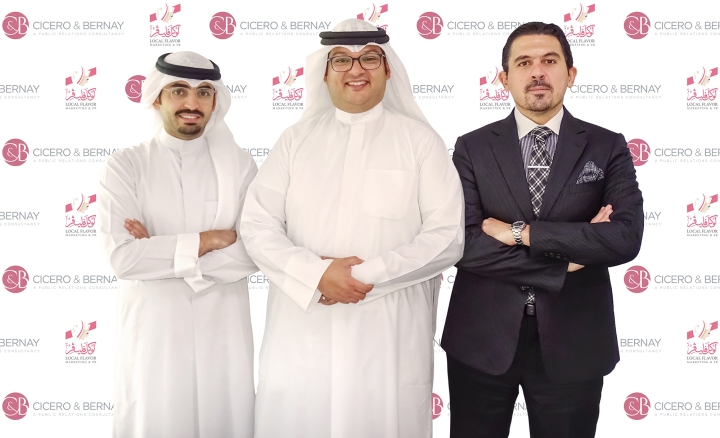 "We are very pleased with this new affiliation, as it combines the strong market knowledge of both companies and the breadth of complimentary services and expertise. For our clients, this affiliation will deliver increased opportunity for exposure and strengthened brand infrastructure that can be optimized across the region," said Managing Partner of Local Flavor, Khaled Salah Al-Sayer.
C&B is part of The Publicity Network (Publinet), a marketing communication group that includes specialized entities for creative consultancy, digital and social media solutions, event management, branding consultancy, experiential marketing and video production. Local Flavor is a public relations and marketing company that was established in 2012 by a team of professionals, which operate with the concept of 'well-invest knowledge into practice'.